| | | | | |
| --- | --- | --- | --- | --- |
| S | | N | | R |
MORETTA: Description
La Moretta belongs to the order Anseriformes, family Anatidae, including ducks, geese and swans. It is part of the "diving ducks", which feed by diving. There Moretta it is a small-medium sized duck, with a body length of 40-47 cm and a wingspan of 67-73 cm. It has evident sexual dimorphism. The male is easily recognizable by the two-tone appearance given by the black body from which the white of the hips clearly detaches. The tuft on the nape is also very evident, especially during the reproductive period. The female has a brownish color with lighter speckles and usually darker upper parts. In both sexes the beak has a greyish color with a black tip. In flight the wide clear band on the wing is clearly visible. The young man of the Moretta it has a similar color to the female but on the whole more dull. Fast flight, with rapid beats that generate a peculiar hiss. It is a highly gregarious species for most of the year. Particularly during the winter season it gathers in large groups up to several thousand individuals.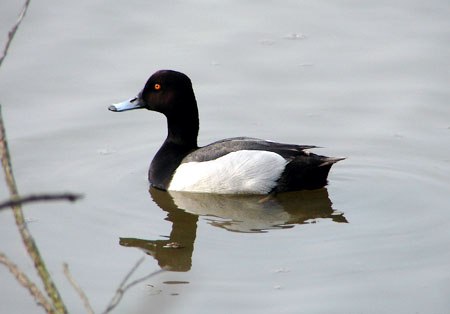 MORETTA: Habitat and distribution area
La Moretta it nests in wet areas of fresh water, both natural and artificial, with preference for bodies of water rich in emerging and floating vegetation. There Moretta it builds its nest on the ground near the water and lays an annual brood of 8-11 eggs between April and June. Outside the reproductive period it also frequents open basins without vegetation, not disdaining artificial ones (Cramp & Simmons, 1977). Transpalearctic species, the Moretta it nests in the boreal, temperate and steppe climatic areas, from the 70 ° of Northern latitude of Norway to the 45 ° of Southern Europe. The most important wintering areas are located in north-western Europe, also used as moulting areas. In Italy it is a regular migrant, wintering and locally nesting. The nesting area of ​​the Moretta it is rather restricted, being at the southern limits of the distribution of the species, and is concentrated above all in Veneto and Emilia-Romagna.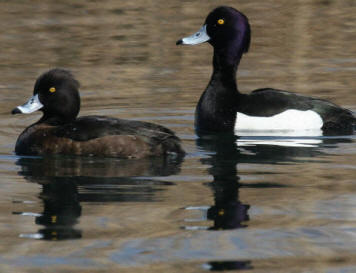 MORETTA: Population size and trend
In Europe, the presence of 610.000-830.000 breeding pairs is estimated (Heath et al., 2000). In Italy, 13-18 couples were recorded in 2000, 40-50 in 2002, with an increase probably due to local immissions. In our country an average of almost 1996 individuals wintered in recent years (2000-6000) (Baccetti et al., 2002), with a slight decrease compared to the previous five years.
MORETTA: Conservation and management
Globally the
Moretta
it is not considered threatened and is not protected. The small Italian breeding population, although increasing, is still considered "critically" threatened (LIPU & WWF, 1999). The main threats to the species in our country come from the destruction of reproductive and wintering habitats, from anthropic disturbance and from changes in water level during the reproductive period.