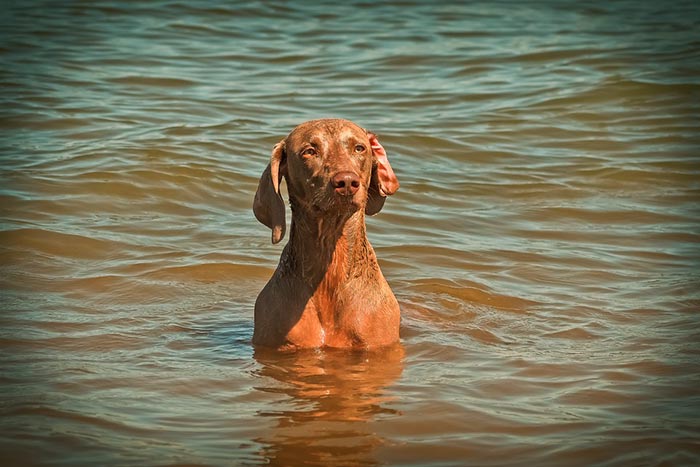 With the arrival of summer it is necessary to make small changes to its diet, helping it to better withstand the problems associated with the high temperatures typical of the season. The aim is to decrease the generation of heat from the inside in order to make the thermo dispersion system more functional. It is well known that in the heat, dogs tend to reduce their physical activity and consequently will need a lower calorie intake, especially protein. Another effect of heat on our dogs is the decrease of hunger, it is recommended that the foods they ingest are as nutritious as possible (https://www.winnerplus.it/linea-holistic), with high quality and more digestible proteins, which with the contribution of specific vitamins and antioxidants guarantee the integrity of skin and hair, which perform a very important insulating action.
To obtain the result we can intervene by changing the eating habits of our friend, we could administer meals in the less hot hours of the day (early morning and then in the late afternoon towards sunset). In dogs with special needs, sporting or training dogs, we could divide the meal into small doses to be administered several times throughout the day so as not to overload the stomach and make digestion easier.
Even "refreshing" the diet of our furry friends can help us achieve the goal. We can integrate the dry food with vegetables (zucchini, carrots, etc.) even better and undoubtedly more practical to use wet foods (https://www.winnerplus.it/cibo-umido-cane), a great way to give your dog the nutrients it needs and prevent dehydration. (I recommend that they are of excellent quality and that they go beyond the 4% content of by-products)
For the most demanding dogs, especially for those who perform physical activities even during the summer period, it is possible to supplement the ration with complementary foods based on omega3 (https://www.winnerplus.it/winner-plus-omega-3) which, among the various qualities, by keeping the plantar pads intact and softer, guarantees correct thermoregulation of the body by improving perspiration.
However, various factors such as age, race, weight, lifestyle must be taken into consideration to establish the optimal diet of your furry friends, so always ask your trusted veterinarian for advice.
IMPORTANT: always leave fresh and clean water available, never cold.
Dr. Ugo Piccitto DVM