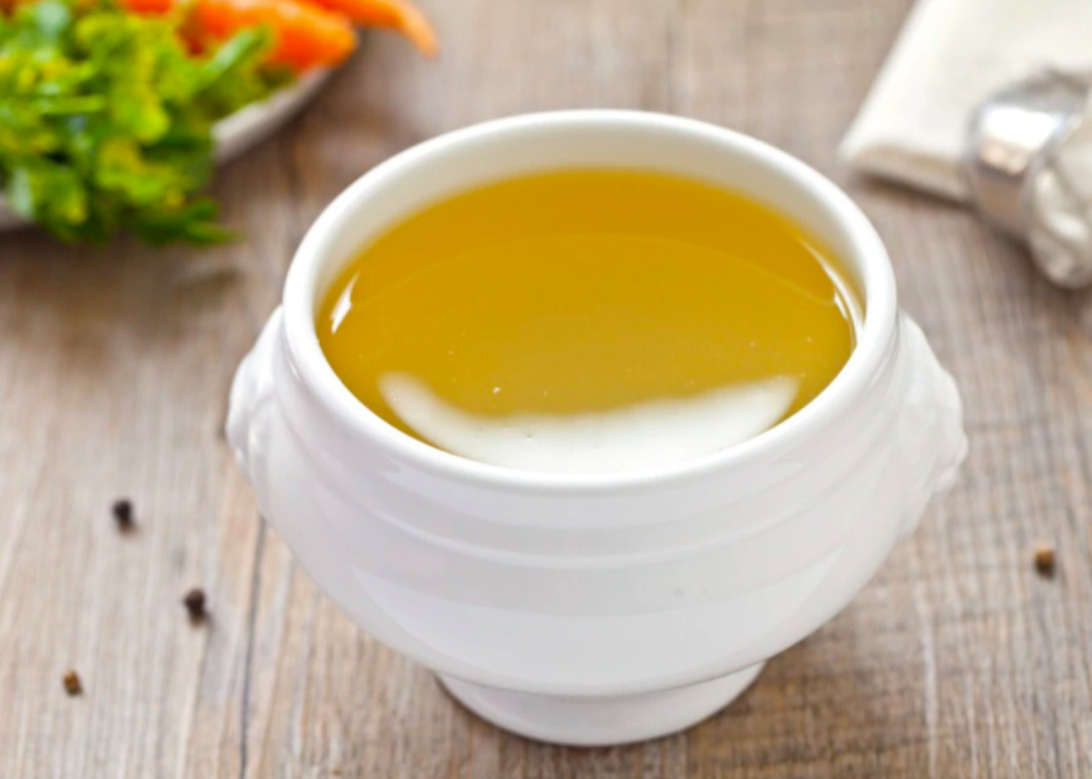 With this prescription really cool, you get a double result. The pheasant it is in fact cooked for two uses: on the one hand we have a excellent broth pheasant, with a dark color and intense flavor. This is an interesting alternative to traditional broths and what we are talking about is a lot thin, perfect as a base for soups to which you want to give a touch of class. One of the most famous comes from nothing less than the cookbook of a general of Napoleon Bonaparte. The resulting soup is exquisite and the recipe is not difficult at all. On the other side you will have the pheasant boiled that will not go to waste. Meat can be used to make refined recipes.
The pheasant and how to prepare it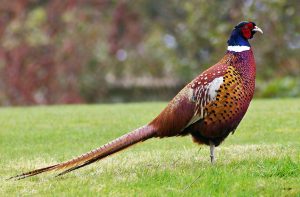 Currently i pheasants in addition to being in the free state, they can be bred. Once adults, they come released in the territory only to be hunted down. Most of you want it difficult to understand if they were born in freedom or come from a breeding.
To be able to distinguish them properly, there are gods physical traits which serve as useful indicators. Among these the main one is the color of the skin. While those ofbreeding are whitish, the wild ones are characterized by a yellow color that goes well with a uniform plumage accentuated on the tail.
The pheasant is among the most popular animals in the kitchen and therefore coveted prey during the hunting trip, because he has one very digestible meat with a particular flavor. When you have to choose the meat it is better to prefer that of the females and especially young because they have a more delicate flavor, especially if you choose the brisket.
Il male pheasant it has a strong taste and a stringy consistency and the older it gets, the worse it gets, the pheasant, on the other hand, because of its flavor, lends itself to being mixed with other meats.
Il pheasant is a versatile meat and for this you can use the same recipes that are usually used for chicken because it has the same characteristics. It has a reduced amount of fat and if not cooked right it can become dry and difficult to eat.
Pheasant meat also known as "black meat", It needs a long preparation to be followed equally long cooking. The male pheasant it is mainly used during the preparation of stewed or braised. The meat can be eaten alone, or as an accompaniment to first courses, such as homemade pasta or polenta. On cold winter days, it is difficult to resist pheasant ragout a simple recipe that will surely conquer all diners.
Il pheasant females, due to the characteristics of the meat, it can be used instead of chicken when you have to follow a low-calorie diet and you need to vary the power supply.

Lean is high in protein and has a low energy intake If we want to compare it to the most similar meat, namely that of chicken, it has a lower quantity of calories.
Rich in vitamins, especially those belonging to the group B. Although it has a number of positive aspects, it must be emphasized that if it is suitable for a low-fat diet, it cannot be used in the presence of diseases such as hyperuricemia and gout.
If you like stuffed homemade pasta, the pheasant it can become the main ingredient of the battuto with which to fill tortelli, ravioli and cannelloni.
Pheasant meat thanks to his delicate flavor matches perfectly with foods from the world of the woods such as mushrooms, nuts, berries, berries, chestnuts, but also with herbs of all kinds. Bay leaves, sage, juniper berries, black pepper, cloves, rosemary, are inevitable in a recipe with pheasant because they are able to enhance the characteristics of the meat.
Like any game, even the pheasant must be before being cooked pretreated. This is essential if we are faced with an example of adult male and if this is the result of a hunting trip.
Farmed meats or those of females have a more tender meat, so even if it is preferable to pre-treat them, it is not essential to do so.
A difference must also be made when it comes to meat that comes from a butcher's shop, in this case it is the butcher who took care of the maturation. If, on the other hand, it is the result of a hunting trip, this task is up to us.
Plucked and gutted must be hung by the neck in a cool and dry place, the fridge is the ideal place. A precise time for maturation does not exist, much depends on the sex, the size of the animal, the age, but in general it can never be less than 3 4-days.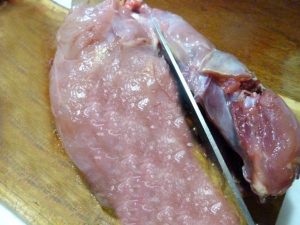 Once this phase is completed, we need to think about marinating, which hovers around the 12 hours. There are no precise rules for making it because a lot depends on tastes, but there are essential ingredients such as extra virgin olive oil, celery, carrots, onion, garlic and peppercorns. What varies a lot can be wine, red or white and aromatic herbs: bay leaves, juniper berries, cloves, thyme, cumin, rosemary, it is up to you to choose the ones you like best.
Once the maturation is done, we can devote ourselves to making the broth. Simple to prepare, the secret lies in cooking and being patient. To have a savory brothor, you cannot cook the meat less than 180 minutes. Let's see the ingredients and the preparation.
Ingredients for 10 people:
1 pheasant
1 onion
2 stalks of celery
1 clove of garlic
2 bay leaves
3 juniper berries
1 carrot
1 sprig of rosemary
2 sage leaves
5 liters of water
Preparation
Let's take one large pot, inside we put the Juniper, onions and all the ingredients. The pot must be very large because long cooking brings the water inside to evaporate and therefore you have to put plenty of it.
At this point you have to decide what to do with the pheasant. If you put it to cook in cold water, broth will be more tasty, But the less tender meat, if you want one instead meat more soft, then better enter it when The water is boiling.
Now you have to leave it simmer for about 180 minutes, when the broth is ready all you have to do is salt it and it is ready to be served, particularly lean, it does not need to be degreased.