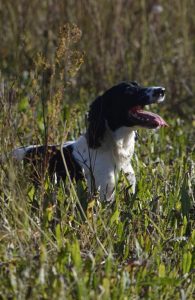 Today we present to readers the testimony of a very young huntress passionate about springer spaniels and who often hunts abroad. The presence of still little urbanized territories and the absence of stringent regulations such as those that regulate hunting in Italy make hunting abroad highly interesting for many Italian hunters. But what makes hunting beyond national borders truly special? Let's find out together with Laura Grotti. "I'm 24 years old, I've been hunting for five and I can say it's a family passion; I became a huntress over time. As a child, I often went with my father to see work tests and they fascinated me a lot hunting dogs; so, around the age of eleven, I decided to try too to get involved with my grandfather's Breton; despite having a lot of fun, after only two races I stopped. It was after three years that I understood why: that was not the right breed for me. When I finally began to bring out and therefore know springer spaniels well, all my passion for this breed and consequently for hunting emerged.
Starting from hunting with springers, I met all the others types of hunting and as soon as I had the chance, I took the license and my adventure began. Springers are the right breed for me, they give you that adrenaline that I believe no other breed can give, thanks to their unique way of being, always active and ready for action, to that tireless movement that makes them joyful in every which they do, always ready to face any type of terrain and any type of game. The thing I love most about springers is definitely the connection with the conductor; they do everything with the aim of pleasing the conductor: proud of the recovered game, they bring it to the hunter looking at it with the eyes of someone who is ready to satisfy a new desire. They can throw themselves into a sea of ​​brambles or into a frozen lake for their conductor without thinking twice, just because you asked them to. A great experience that my passion for hunting has brought me to live is travel abroad, more precisely in Hungary.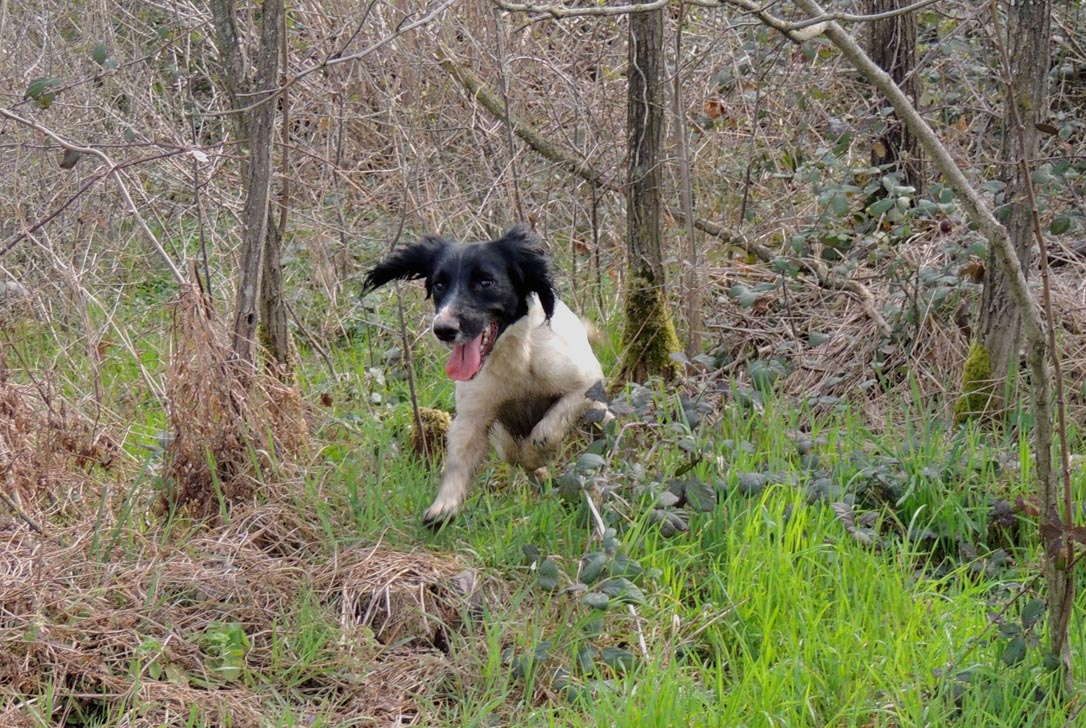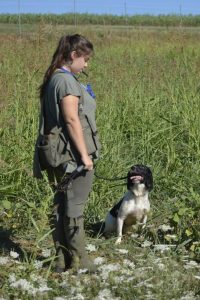 Hunting that I practiced in these territories is that of geese and ducks, just the only hunt that I have never had the opportunity to try in Italy. The beauty is just that: to have new and unique experiences of its kind; and I believe that for a hunter there is no more beautiful experience. Typically, the trip consists of four days in which I find myself immersed in my greatest passion, without having to think about anything other than to go hunting, get up at 3 or 4, enveloped in a cold that does not make itself felt, thanks to the adrenaline that reaches the highest levels.
The first time I went to Hungary to hunt I was so speechless that I almost forgot to shoot: the first geese arrived and I was so amazed at their size and beauty that I remained motionless just looking at them. When I decided to shoot, the right time had passed to do it: obviously the goose was so big that it seemed very close to me, when instead it was in an area absolutely far from the useful range. But I didn't care: I was a thousand kilometers from home, immersed in the green of the Hungarian plains, there was a natural silence and the city was very far away; all I had to do was enjoy the moment. And the beauty of hunting abroad is just that: you leave your life at home and take only your passion with you. "