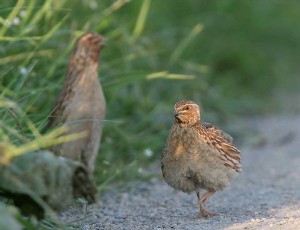 The provincial section of Salerno di Arch Hunting and the Circolo Arci Caccia of Sarno organized the second edition of the Memorial entitled to Alfonso DeVivo and the twenty-seventh Provincial Championship. It is a race of practical hunting on released quail which is valid for qualification al Arci Hunting Campania Regional Championship and which will take place on Sunday 21 May 2017 at 6:30 am. The site chosen for this dog test is that of "Tribucchi" Training Camp which is located at Palma Campania, in the province of Naples.
Registrations will be possible until May 15, with a participation fee of 30 euros for competitors with only one dog. The categories will be two, namely "Free" and "Continental": in both cases the first three classified will then participate in the Association's Regional Championship.
The latter will be held the following week at the "Campo Castiello" dog training camp in the district Padagrone of Caivano. To assign the Memorial De Vivo there will be a barrage between the first classified in the "English" category and the first in the "Foreign Continental" category. The award ceremony will take place at the "Vecchio Mulino" Pizzeria Restaurant in the locality Worked from Nocera Inferiore.