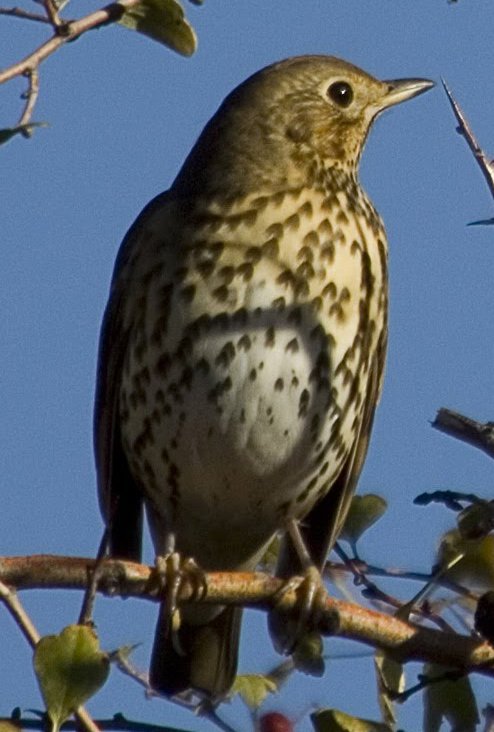 Organized the traditional singing competitions for the "Romagna Trophy 2012 ″ divided into two phases from March to October.
Also for this year the Amateur Bird Group organizes the traditional singing competitions in Romagna with 12 appointments divided into two phases, one from March to May and the other from August to October.
The locations where the competitions take place are divided between the provinces of Forlì-Cesena, Ravenna and Rimini, with an "incursion" in Tuscany, in Marradi. Here is the calendar: 25/03/12: Selbagnone (FC), Parco Villa Paolucci - Merlini (info: Matteini Ivo 338/2715714) 01/04/12: Milano Marittima (RA), Lungomare Milano Marittima (info: Bianchi Giuseppe 339 / 2350241) 09/04/12: Forlì, Buscherini Park - Via Orceoli, Tordo Bottaccio Grand Prix (info: Bartolini Renato 347/3809323) 15/04/12: Lutirano (FI), Circolo Cittadino (info: Sartoni Giuseppe 339 / 3259056) 22/04/12: Faenza (RA), Parco Gatti (Borgo area) (info: Cicognani Claudio 320/1115559) 25/04/12: Forlimpopoli (FC), Green area Via Emilia for Forlì Romagna Trophy Award ceremony (info : Matteini Ivo 338/2715714) 28/04/12: Rocca San Casciano (FC), Cappelli Public Park (info: Bartolini Renato 347/3809323) 29/04/12: Montecatini (PT), TOSCO ROMAGNOLO TROPHY 01/05 / 12: Castelbolognese (RA), Sports Center (info: Zauli Pietro 0546/54082) 06/05/12: Fratta Terme (FC), Green Area Parco delle Terme (info: Bartolini Renato 347/3809323) 16/09/12: Marradi (FI) Municipal Swimming Pool Park (info: Catani Marco393/1526839) 29/09/12: Santarcangelo di Romagna (RN) Piazza del Mercato - Tamburello (info: Vigorelli Remo 329/6887370) The second edition of the Tosco Romagnolo Trophy will also take place this year in Tuscany .
These areas have a highly rooted hunting tradition, especially in terms of hunting for migrants, so much so that until after the war each country in Romagna had its own competition, which for many reasons was then lost over the years and that the President of the Amateur Bird Calling Group, Renato Bartolini, is now trying to re-propose, not without difficulty, thanks to the help of the Province of Forlì-Cesena, sponsors and some friends (especially hunters).
It trusts in an ever more numerous presence of exhibitors both from the place and from the neighboring regions, also attracted by the delicious Romagna food and wine, always present in the outdoor "snacks" that accompany these singing competitions. For info: Renato Bartolini, cell. 347/3809323, Tel / fax 0543/777345, e-mail [email protected].
ANUU Migrators
The events may undergo changes, therefore it is advisable to check the event by contacting the organizing bodies directly. Caccia Passione is not responsible for any changes to the dates of individual events.