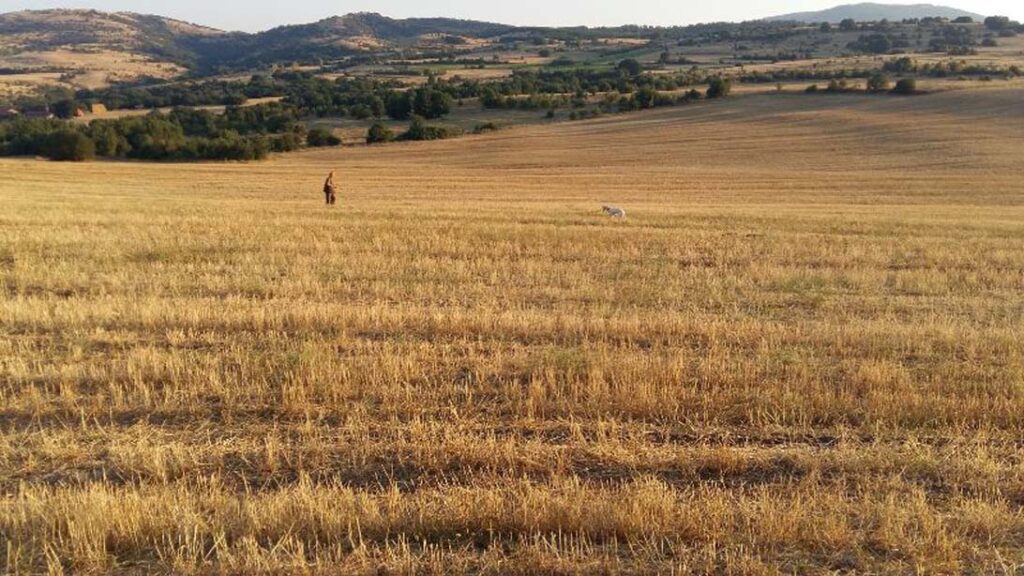 Can hunting have a smell? In Macedonia, yes. Here, in the homeland of hunting with the dog, the hunting activity smells of wheat, barley, sunflowers and cereal crops, all places that are home to migratory fauna. And it is precisely in this country that Montefeltro Tour Operator takes you to test your dog hunter skills. Located in the heart of the Balkans, the vast plains, rolling hills and expanses of Macedonian shrubs they are the perfect habitat for quail which in this region thrive more than elsewhere.
During your quail hunting trip in Macedonia, you will find yourself immersed in landscapes with panoramas ranging from majestic mountain ranges to open fields that stretch to the horizon. Each step will be an opportunity to admire the natural beauty of the region and, in the process, enjoy an unforgettable and engaging hunting adventure for you and your pointing dog.
In Macedonia for quail hunting, the Queen of Stubble
We had already talked about how the Macedonia was the destination par excellence for lovers of hunting with pointing dogs, focusing on the many types of landscapes that make this place a real paradise where uncontaminated nature dominates. Now however, in view of thestart of the quail hunting season scheduled for August 1st (will end towards the end of September), it's time to put the spotlight on this type of hunting experience and on this small game, which you can hunt with your auxiliary by leaving together in Montefeltro.
The quail, Also known as coturnix coturnix, is a migratory bird belonging to the family of Phasianidae. It is easy to recognize thanks to the different characteristics that make it unique. It is a small bird, whose average length reaches about 15-18 centimetres. The quail has a rather small, rounded body and a short, thin beak. Its plumage is generally brown with brown and beige streaks which allow it to blend in perfectly with the grass and shrubs. Precisely this ability makes it an excellent "gym" for dogs and hunters.
The quail, due to its good shrewdness and its domination of the prairies and cultivated fields, is defined as Stubble Queen. In fact, it is here that it finds refreshment and that it has found its ideal habitat. It is a very widespread bird, present in central-southern Europe, but also in Asia and Africa. This bird is a migratory bird unlike any other: his migratory journey often takes place alone and depends above all on the weather conditions. It prefers to fly at low altitudes, allowing itself to be helped in the advance by the updrafts to save energy and therefore struggle less in the crossing. The summer stop of its migration is expected in the vast cultivated fields of the European coastal areas, where he moves covering short distances in search of the perfect place to spend the summer. And it is often found right in Macedonia, where it can count on a large quantity of seeds, grains, insects and small invertebrates.
A hunt for everyone, but one that requires patience
The quail is considered an excellent bird for the first training of puppies, but the fact remains that it can give a hard time even to the most experienced dogs. It is in fact a game capable of giving great emotions to passionate dog lovers, but also of representing a real challenge. His sudden movements, his often sloppy gait and his ability to wiggle easily, certainly do not make catching him easy.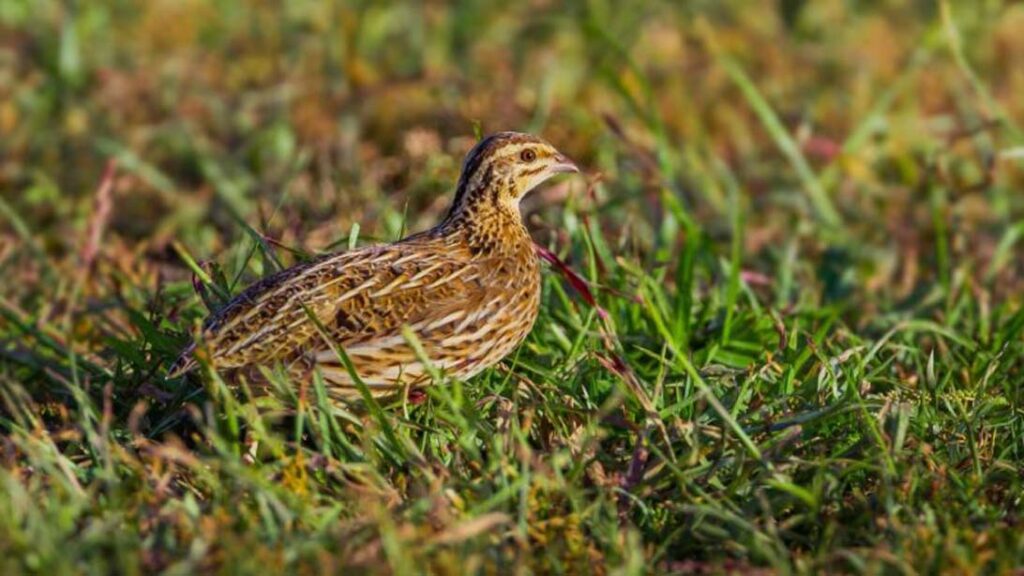 While being one type of hunting not particularly demanding, both dogs and hunters have to work nose and precision. For the hunter, the difficulty could lie in being able to hit the quail without wasting it, with caution and precision. For the dog, however, it could be difficult, once cut down, to find it among the stubble. Indeed, its small size and the color of its plumage make it difficult to spot.
Montefeltro's travel program in Macedonia
Il program of the hunting trip in Macedonia proposed by Montefeltro it is well structured and is also perfect if you are a first-time hunter abroad. The city that will welcome you will be Bitola, a quiet town in the south-western part of the country and the second in importance. It is in its surroundings that your accommodation will be found which will welcome you and your four-legged adventure companion throughout the experience. Each dog will have its own box and just like you will always have the friendliness of the local staff at your disposal.
You and your dog you'll have to be prepared to deal with intense hunting days and to endure the sound of the alarm clock at four in the morning. In fact, it is at the first light of dawn, until the early hours of the day, that you have the most chances of coming across a quail intent on looking for food and water in the land.
To get to Macedonia you will have to face the journey independently with your own means. You can decide to arrive by car or by plane and you can also decide to bring your personal weapon or to rent one on the spot. In case you opt to use your own gun, it is advisable to prefer a 12 gauge or a 20 gauge. As for the barrels, the 66 cm ones with **** and *** chokes are perfect.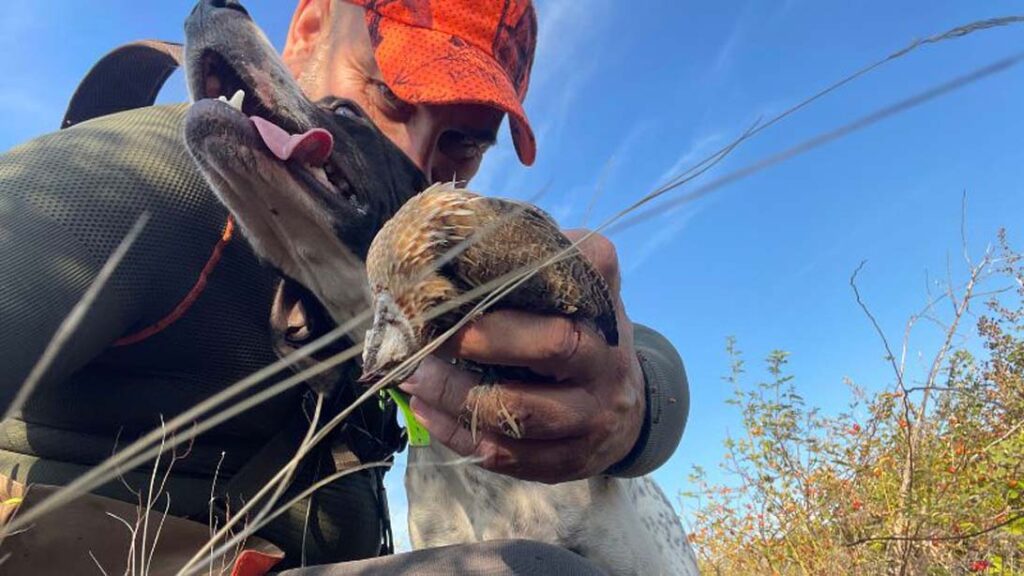 FOR INFO AND TRAVEL BOOKINGS OF HUNTING IN MACEDONIA CLICK HERE