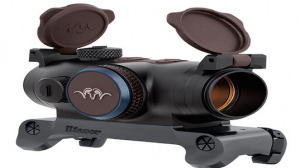 Blaser has embellished its presence in the "home" fair, theIWA Outdoor Classics from Nuremberg, with a very attractive aiming binoculars. We are talking about the Red Dot Blaser RD 17, fundamental tool for a driven hunt in which the targets must be framed quickly. The company of Isny in the Allgäu has thought of a very refined design, able to guarantee an ideal overview, just what is needed for shots in close succession.
Assembly takes place in the lowest possible part and this is an undoubted advantage, since the targets are acquired as best they could. The red point can be adjusted with an intensity that provides ten different degrees, without forgetting theIIC. This abbreviation identifies theIntelligent Illumination Control, ie the "Intelligent Control of Illumination": what is it all about? The system automatically adjusts the intensity of the point itself and you can rely on what merglio is needed according to the environmental condition.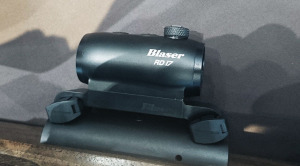 Then there is a detail that is worth underlining. Once passed three seconds without any significant movement, energy saving is activated immediately, a useful and interesting mode that deactivates when the red dot becomes available again. The battery, consequently, comes to last more than 50 thousand hours. The price proposed by Blaser for the instrument in question is 780 euros.