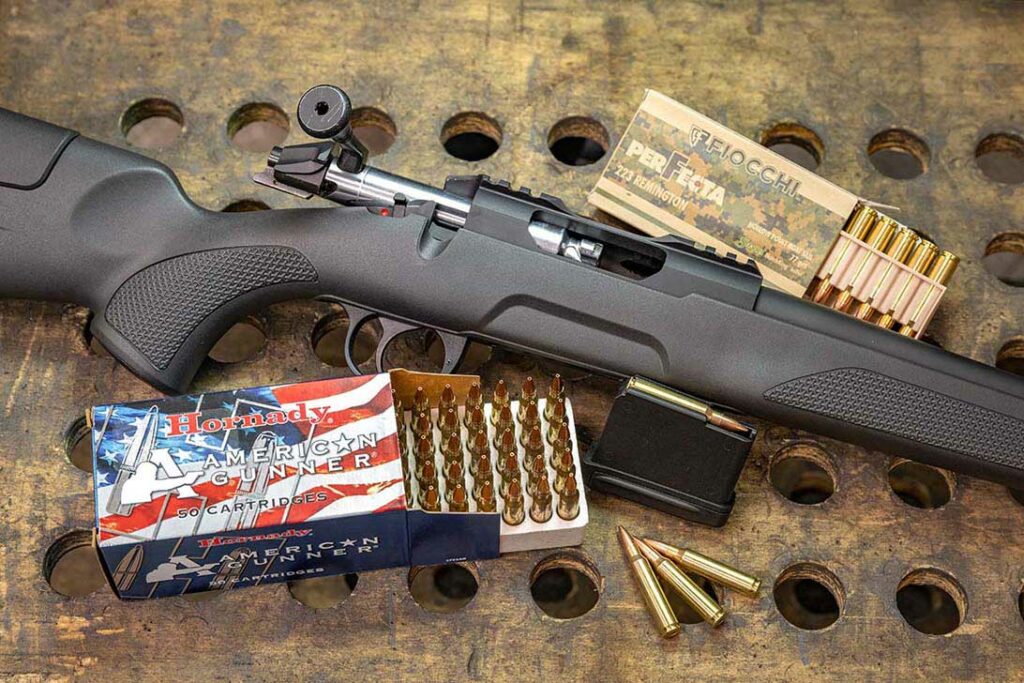 In recent years, the international market of bolt-action rifles has seen calibers such as the 6.5mm attract a lot of attention in both hunting and sport shooting, with ammunition in configurations that are also ideal for long-range precision shooting, on the back of the growing success of both the F-Class shooting disciplines and those PR extension. As a result, many manufacturing efforts have been focused on carbines chambered in .308 Winchester, 6.5 Creedmoor and 6.5 PRC, to the detriment of two highly appreciated calibers such as the .222 and the .223 Remington.
Il .222 Remington in fact, it remains an excellent caliber both in the hunting and sporting fields, which has always been highly regarded even by the most demanding Bench Rest shooters.
For its part, the .223 Remington it remains by far one of the most used cartridges in long guns of all kinds, available at affordable prices and with many different loads, which today also include various offers specifically designed for precision shooting even in the Mid and Long Range.
For these reasons Sabatti returns to offer the .222 and .223 Remington within a production schedule which, starting from a new three-lug short action created for the Rover family, also includes other models in the range of target rifles, according to the following scheme (indications on the availability of the calibers can be found on the individual product sheets on the official Sabatti website).
The Sabatti family has been operating in the gunsmithing sector for over 300 years. Handed down from father to son, from one generation to the next, all the experience acquired has not been dispersed, and is what today gives quality to Sabatti guns.
Sabatti is the leader in the production of rifled barrels, whose excellent performance makes them highly appreciated all over the world by gun manufacturers as well as sport shooters and the most demanding professionals.
With the exception of the kicks, all components of the Sabatti weapons they are produced within the company, using the best available technologies and a "know-how" that few other companies at an international level can boast.