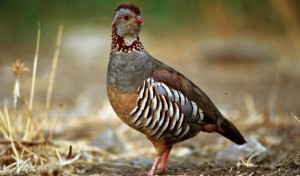 The hunting associations present in regional wildlife committee area of Sardegna, FIdC, Anlc-Ucs-Cpts, express satisfaction with the Regional Council Resolution n21 / 16 of 21 April 2020, concerning: "Covid-19 emergency. Spring faunal censuses of the Sardinian partridge, the Sardinian hare and the wild rabbit.
Fast method of singing census for Sardinian Partridge and extension of delivery of census reports of the three species. Integration of GR Resolution no. 38/35 of 24.7.2018 and no. 57/24 of 21.11.2018 "Guidelines for self-managed concession areas for the exercise of hunting. Censuses and sampling plans for the Sardinian Partridge and Sardinian Hare species ".
We thank President Solinas and Councilor Lampis for their sensitivity to the issue at a time of great commitment in the fight against coronavirus. We hope that the censuses can start as soon as possible, the Sardegna it must be ready to restart in all its socio-economic activities as soon as possible. Come on Paris.