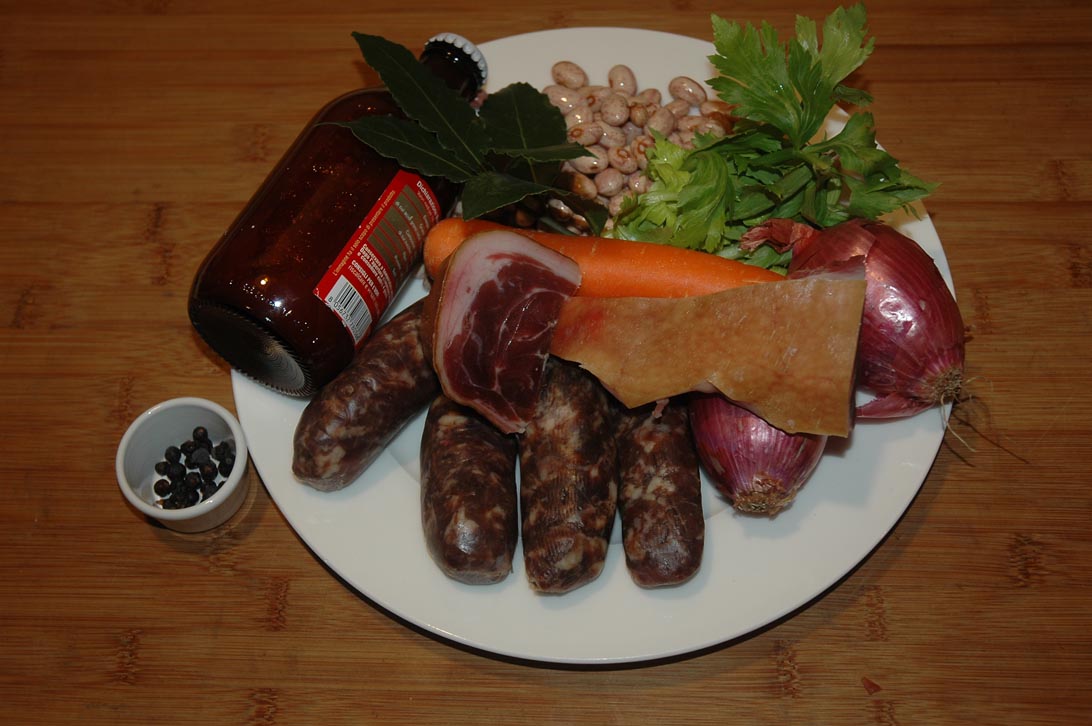 Recipe: Doses to prepare 1 kg of sausages;
700 g of lean wild boar meat;
300 g of sufficiently fatty fresh pork belly;
22 g of salt;
4 g of freshly ground pepper;
Chilli to taste;
½ teaspoon of granular garlic (or ½ clove of crushed fresh garlic)
½ glass of red wine
Gut in salt for stuffing
Preparation of wild boar sausages (it would be better to prepare the sausages the day before).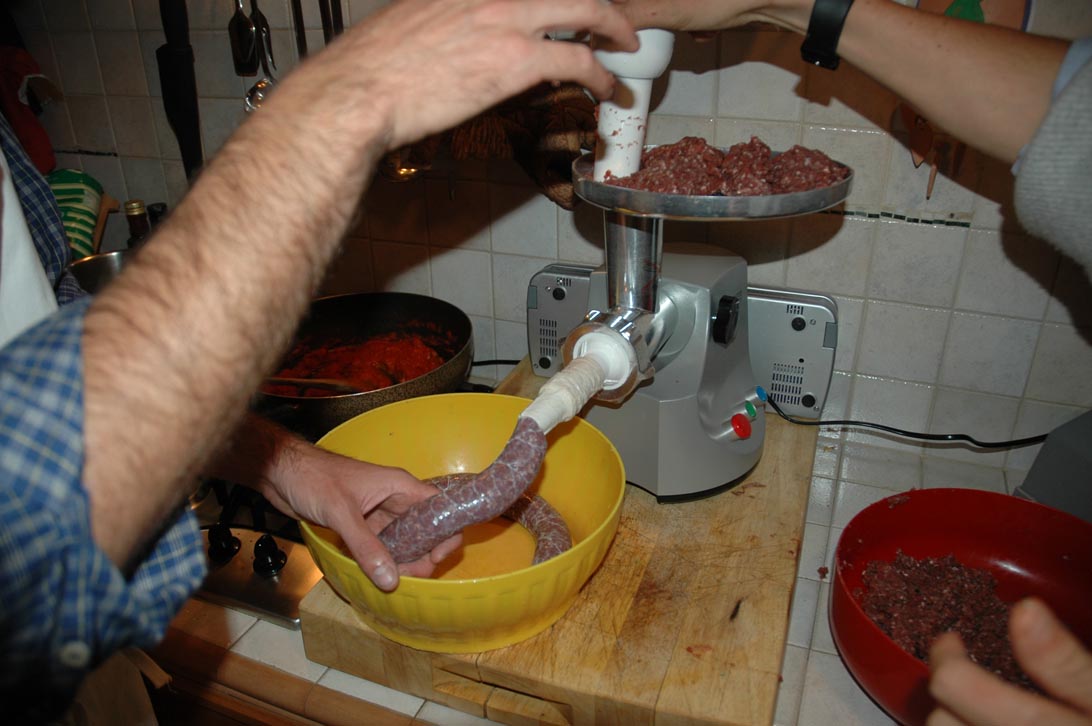 First of all, soak the casing for a few hours in hot water and vinegar to revive it and make it elastic. Chop the meat with the large hole disc once. Dissolve the salt in the wine, add the garlic, (granular or fresh crushed) the pepper, the chilli and season the mince, mixing well, preferably with your hands. Leave everything to rest for at least an hour.
Rinse the casing well inside and out and stuff the sausages. If you don't have a stuffer you can use a funnel with a large beak. Tie the sausages of the desired size with kitchen twine previously soaked in hot water. (this foresight will allow the twine to flow better and facilitate the tying task)
Ingredients for people 4
4/6 wild boar sausages (depends on the size of the sausages);
250 g of good quality dry borlotti beans;
pork rinds and leg of ham;
300 g of rustic tomato sauce or peeled tomatoes;
1 medium-sized Tropea onion;
Celery and carrot for the mince;
½ glass of white wine;
6 juniper berries;
3 bay leaves;
peppercorns and chilli to taste;
extra virgin olive oil and salt to taste
Recipe Wild boar sausages with beans and pork rind - Preparation:
Soak i beans in the water the night before. Put the pork rinds and the gambuccio in a saucepan with cold water and bring them to a boil. Boil them for 5 minutes and repeat the operation three times, always changing the water. For convenience in this preparation we will use the pressure cooker. Finely slice the onions, prepare a little chopped with celery and carrot and fry everything in abundant extra virgin olive oil together with the spices, pork rinds and gambuccio cut into strips. Add the sausages and once browned well deglaze with white wine.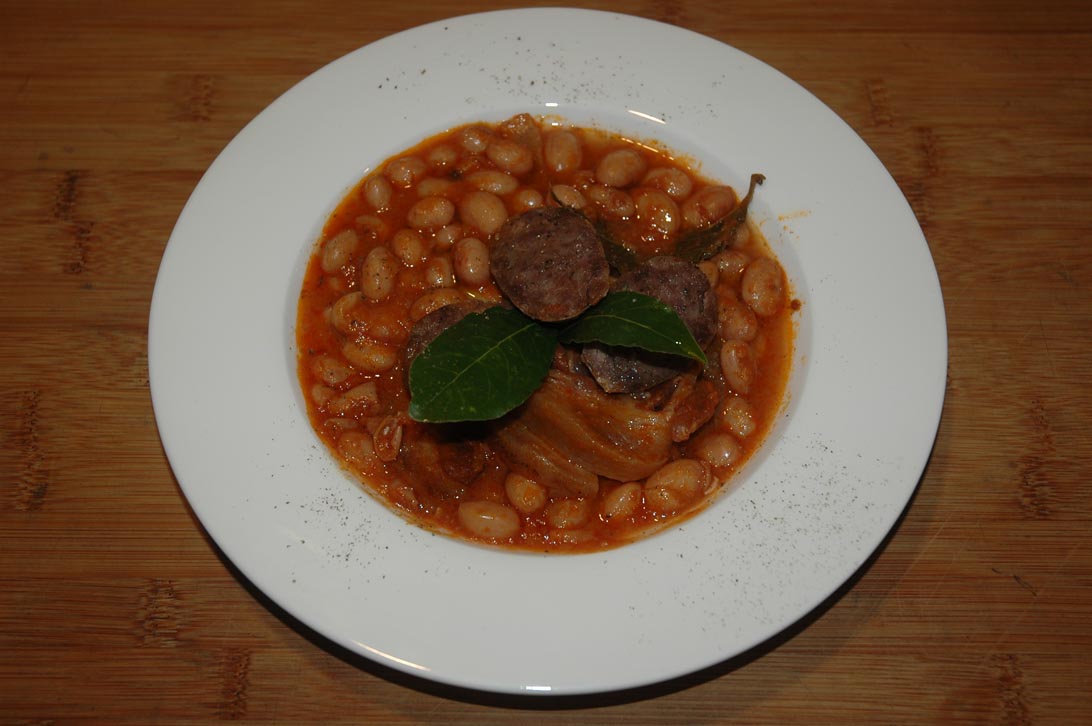 At this point, remove the sausages and keep them aside, add the soaked beans and tomato puree to the sauce, mix well and add hot water to cover the beans. Add salt, close the pressure cooker and cook for about ½ hour from the whistle (it is advisable to check the preparation after about 20 minutes and add water if necessary to continue cooking). After ½ hour, taste the beans and if they are sufficiently cooked (they must be al dente but not hard) add the sausages, close the pressure cooker and continue cooking for about ¼ of an hour always from the whistle (cooking times are indicative) . After cooking, check the preparation and if necessary add liquid or thicken. Finish the dish with a drizzle of extra virgin olive oil and freshly ground black pepper.
Bon appetite