Memories of hunting in Sardinia, in the Senegese mountains. Thrush hunting in return, experiences of other times.
I have always preferred the return hunt rather than the spollo hunt. Not that early rising scares me, but I found the early afternoon more and more relaxing, immersed in the mountains of my wonderful land. Of Sardinia you know the coasts, the sea, you have a vague idea of ​​what the Mediterranean scrub is, but few know its forests, and not even Sardinians frequent them that much. I've never been too sorry about that. I have long had the opportunity to enjoy them all for myself, in the company of a few friends, and more often than a four-legged companion.
I have not been hunting for a few years now, the doctor says that it is no longer the case that I do so, yet the passion for catching, for nature, the challenge with the wild has remained in my heart, and I live it. as a consequence when my grandchildren come home, they smell of oak and myrtle and mastic and tell of their adventures, and they never tire of listening to me. I very gladly tell them about the thrush hunt; I believe that everyone has a favorite hunt, in which one engages heart and soul. Here, for me it is the thrush hunting who love to experience the mountains of Siena exactly like myself.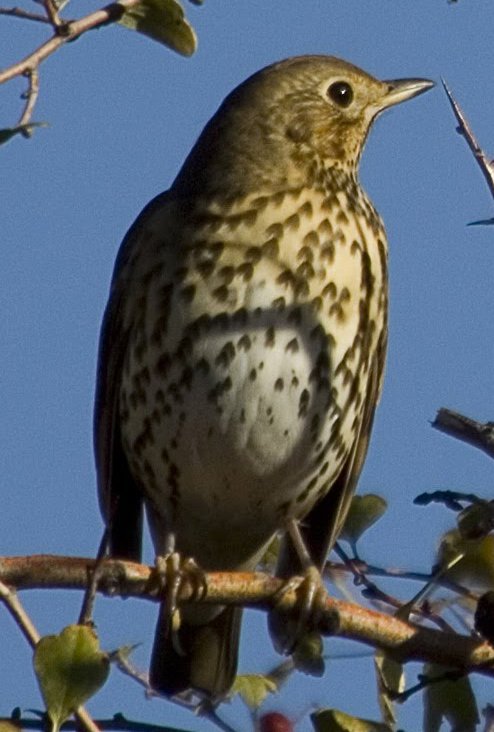 I knew perfectly their habits and the route they traveled. Normally they flew to the olive trees of Zio Giovanni or Zia Bastiana, not far from the green of the woods, ate and in the afternoon they returned. Every day the same movements, and knowing them has allowed me to experience truly rich hunting days, while still respectful of that proud animal, and let's face it, sometimes more intelligent than some man!
The cunning lies in not disturbing them from the first day of entry, otherwise they change their turn, and who can find them anymore? That was what I and many hunters friends of mine thought, with whom we started the hunt in the middle of autumn. Normally we went precisely to those lands that form the border between woods and olive groves. We got into the car that was abandoned far from the place. We walked for a long time to find the right spot, which only we and some farmers knew. The paths we took were fragrant, colored with orange and sun, with crops and nature. The surprise of the landscapes of Sardinia is that they change so frequently that they leave you speechless.
We stopped near uncultivated areas, border areas, where the brushwood helped us to blend in with the surroundings. It was here that we organized the post offices, and I assure you, they were well thought out and each had his own. Mine was so good that if conditions allowed, I could shoot 15-20 thrushes in a single evening.
We always arrived a few hours early, we settled down, prepared the equipment, sometimes even checked, but above all we expected to see the return of some thrush. Sometimes we even exchanged a few words with the returning peasants. We all knew each other, and everyone respected each other.
The best days were those in which the thrushes gradually returned from the afternoon until just before dark, so you could take home a nice game bag.
I still remember it one afternoon in 1992. We had arrived very early. I took the usual post, behind a bramble, my friends opted for a post near a plateau. I had a 360 ° view. It is as if I still see the landscape in front of me now.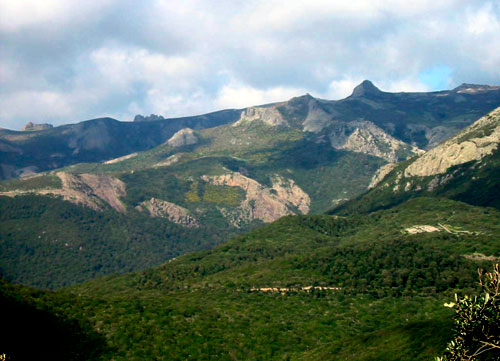 A beautiful valley and some small wild apple trees planted by who knows who, which I have never loved like that evening. While I saw the rush of thrushes on their return I began to call them with the usual whistle, to bring them closer, but they were surprisingly attracted by those half-dry trees that were no more than 25 meters away. Lowered, hidden among those brambles so as not to be noticed, I did not understand what was happening, at first I thought they had evaporated. I sat up and noticed to my surprise that not only were they still there, but they were sitting on a tree in my line of sight. I fired and immediately followed the shots of my friends who knows where. You recovered, I looked around and waited. The thrushes continued to follow the same route and ended up on that withered tree. I decided to change technique, this time using .20 caliber cartridges loaded by myself, inserting my rifle with calm ritual. The shot was accurate and very effective. Result? That day in a few hours I brought home 15 thrushes. Too bad that someone then decided to cut down those wild apple trees. I never found out what attracted thrushes, sparrows and i so much merli that passed us by.
What good memories!