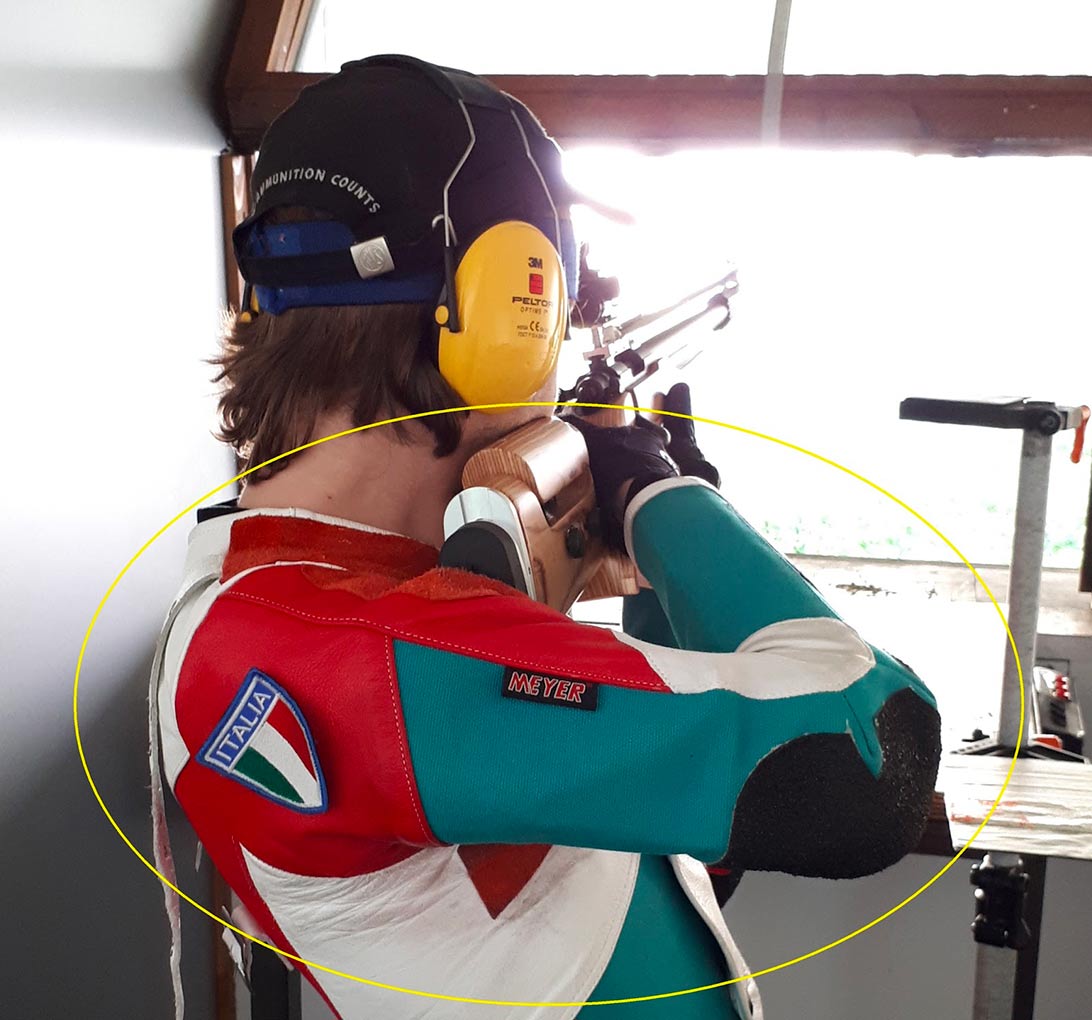 SATURDAYS - Riccardo takes the first shots. "The length of the stock prevents me from using the same position that I have now consolidated with my other weapons "?, He says. In fact, the arm must be kept slightly raised so that the butt plate can rest in a stable way and discharge the recoil. The rifle case is quite low and you cannot use a rest as per the rules in the Standard Rifle. Riccardo kicks the kick with this approach, advising to evaluate the possible realization of an enlargement of the case.
To reach the right height, he must close his arm and bring the point of support of the hand closer to the bridge. This imposes a position a little placed all the weapon forward, the head / diopter distance is a bit excessive. Riccardo could pull it back but, in this first series, he prefers to limit changes to a minimum.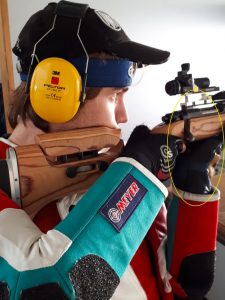 Riccardo becomes familiar with the ergonomics of the weapon and with its firing behavior; as for the ground test, start pulling with ease using the commercial 167 grain Lapua Scenar, evaluating it as a good choice but suggesting, as a next step, to find something lighter for the standing position (for example the 155 or 150 grains ). The butt plate of the Standard Rifle is what we at Sabatti offer as an option for the Tactical LW: substantial, in fairly soft rubber mounted on an aluminum dovetail guide, which allows it to be moved along the vertical axis.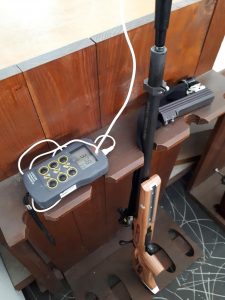 In several shots Riccardo fires 40 shots. During the series, the temperatures reached by the barrel are monitored with a digital thermometer equipped with a probe. Faced with an external temperature of about 15 degrees, the gun rises in temperature very slowly: after 20 shots it reaches 24 degrees, reaching around 40 degrees at the end of the 38 shots, probably thanks to the lower friction of the Multiradial barrel. To be the first standing test the results on the target are more than satisfactory; obviously during these shots no adjustments were made through the diopter, except those necessary to bring the shots near the center of the target.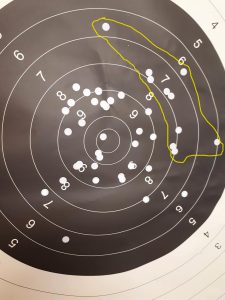 In the first image below you can see the first 10 shots positioned to the right and at the top of the target (yellow outline), in the second the grouping produced by the 30 shots fired after bringing the group to the target (blue outline). Next test on November 19th always at TSN Colle Val d'Elsa, where you will try to pull on your knees.
See you there!