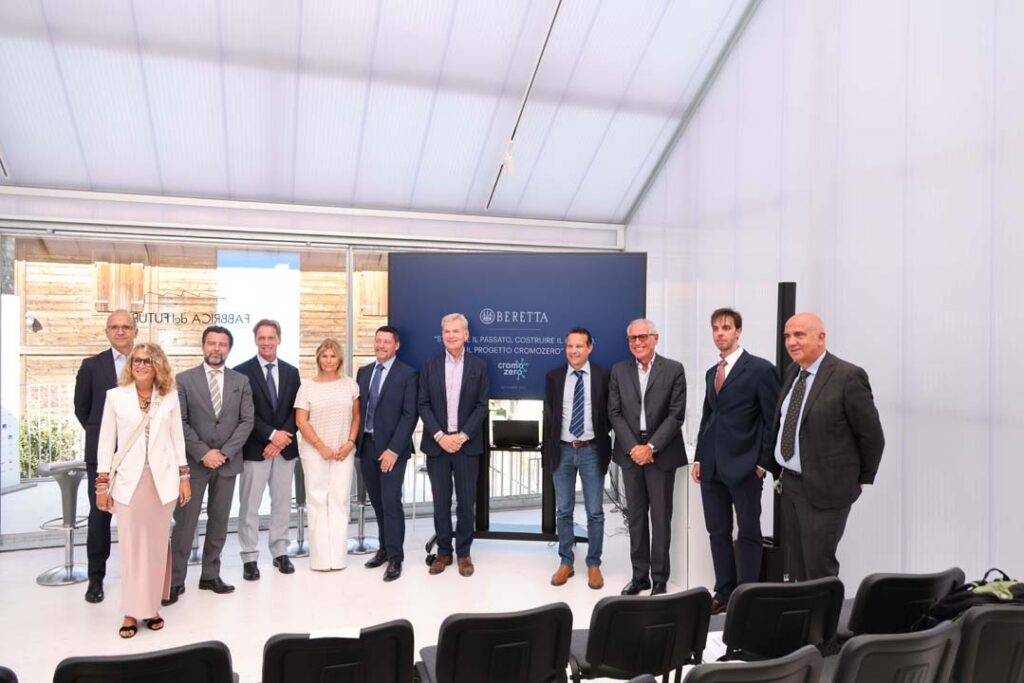 A challenge at the limits of technology: eliminating Chromium VI from all industrial production of one of the largest arms factories in the world, and from the arms industry. The application of this substance has a toxic nature and is an element of great danger to health: for this reason Europe has decided to ban it from manufacturing activities starting from 2024. Try to develop a new technology for depositing a hard coating with performance similar to chrome on the barrels produced by Beretta is anything but simple, an unexplored terrain: the Company has been working on it since 2021, since it launched the Cromozero project which aims to develop and validate an alternative process for internally coating firearm barrels.
Important support comes from the European Union and its LIFE programme, the financing instrument to support innovative projects that promote environmental sustainability and adaptation to climate change for the seven-year period 2021-27: a community contribution is expected to cover the 60% of the costs. Fabbrica d'Armi Pietro Beretta SpA participated in this tender with the Cromozero project, together with CSMT as an institutional partner and Duralar Italia as a technical collaborator, obtaining a contribution of 1,75 million euros for its project proposal.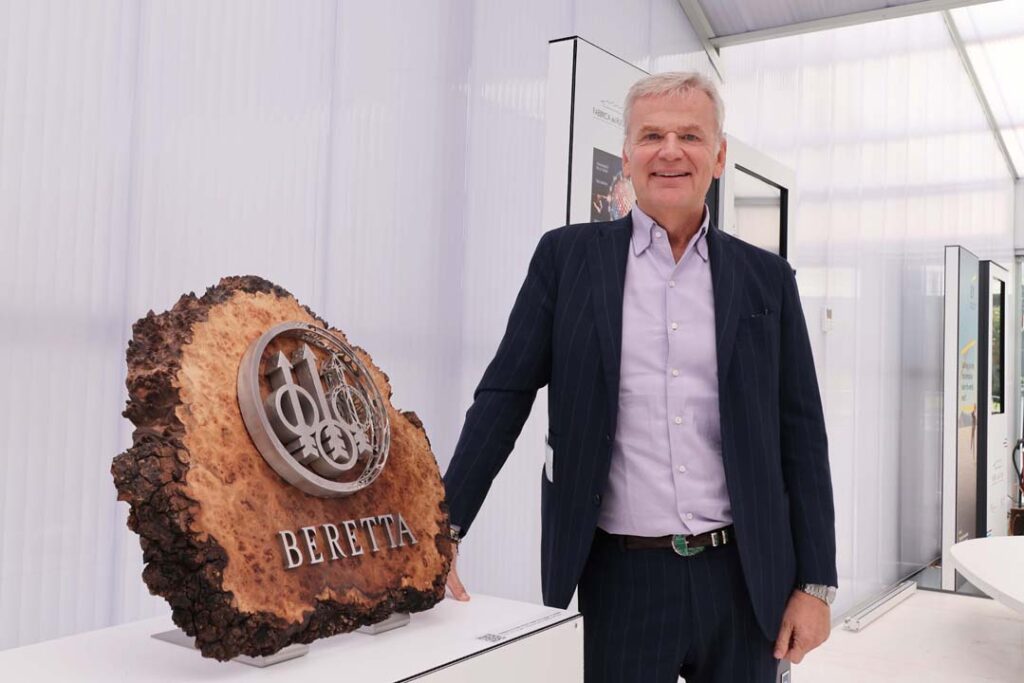 "The improvement of industrial processes is fundamental to increase quality and competitiveness – explains Franco Gussalli Beretta, President and CEO of Fabbrica d'Armi Pietro Beretta, also addressing the numerous employees who arrived from the Gardone Val Trompia site – but today it is equally essential to pay attention to the issues of ecological transition. For this reason, Beretta has for years implemented a series of initiatives to reduce its environmental impact, all brought together under the title BE Planet: our commitment to a sustainable future. Cromozero is an ambitious project for the entire arms industry and beyond, which, thanks to the help of the European Union and our partners, we are bringing to completion. It has been two years of intense work, both in research and development and in production, but it is a commitment that will lead the entire sector towards a healthier and more sustainable future: the process will allow Beretta to eliminate harmful heavy metals such as chromium in industrial waste water which today must be treated for 115 tons/year, is to save more than 22.000 m3 of water, 60.000 kWh of power and 354 tons of equivalent CO2 emitted."
Beretta has carried out a long and in-depth comparative analysis of different technologies, defining a series of indices and parameters that take into account applicability, safety, performance and production capacity. From the collaboration with the technological partner Duralar Italia, specialized in the field of innovative surface treatments, a project was born for the validation of a new process based on PECVD (Plasma Enhanced Chemical Vapor Deposition) technology for the deposition of the DLC (Diamond Like Carbon) treatment . We are talking about aggregates of carbon atoms, which in nature appear in different forms depending on the chemical bond that unites them: they can appear in the form of graphite "sheets" (sp2 bond) or diamond crystals (sp3 bond) . By "tearing" the carbon from the molecules of some particular gases through PECVD technology, it is possible to create bonds that create a compromise between the previous ones known as "diamond like".
These coatings correspond to the rigorous requirements imposed by the application, guaranteeing multiple advantages:
They can be deposited at high speeds, adapting to industrial production volumes
They demonstrated excellent adhesion, both visually (via calotest and HRC indenter) and by scratch test
They showed excellent corrosion resistance when exposed to a neutral salt spray
They can maintain a uniform thickness (between 5 and 10 μm) along the entire profile of the barrel similar to chrome-based coatings obtained through traditional galvanic processes
And above all – commented Vincenzo Maffi, Process Engineering Manager for Beretta – these coatings have zero impact on the health of operators and the environment, since they only use inert gases such as acetylene, argon and nitrogen. The process is carried out under vacuum and the efficiency is very high. The part of the feed gases not consumed during deposition is appropriately captured and dissociated. In other words, emissions into air and water are close to zero."
Over the last two years, the long validation process has followed several phases:
2022 and the first part of 2023 were used to functionally demonstrate the technological possibility of coating the inside of tubular objects with very high form factors with DLC. This involves checks in terms of thickness, mechanical properties and adhesion of the coating to the substrate. To do this, a system was used that can treat one barrel at a time: this system is not part of the European tender, but is an investment supported internally by Beretta
The second phase was the creation of a DLC-coated barrel suitable for fire validation, which was subjected to intensive firing cycles with positive results. The results obtained on the single-barrel system were used to translate the deposition recipes to larger batches, with the countless new variables that this entails
In April 2023, the new DLC plant was installed at Duralar. The system, which can coat five barrels at a time, is a smaller version of the one that will be installed at the Pietro Beretta Arms Factory for actual production. This intermediate plant will, however, allow the performance of the coating to be improved, before increasing the size of the production batch towards volumes compatible with Beretta production, but this will not be discussed before 2024.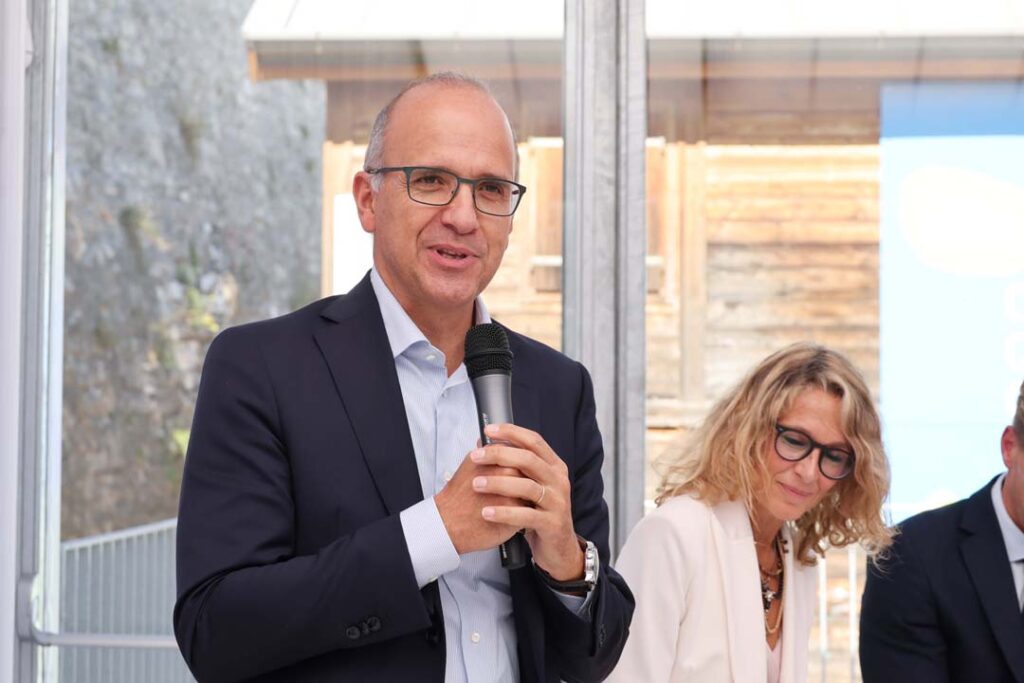 Carlo Ferlito, CEO and General Manager of Fabbrica d'Armi, concluded the meeting by explaining that "for years our company has been looking at sustainable development over time. The values ​​of environmental and social responsibility, as well as economic prosperity for the community surrounding Beretta have given rise to important investments, intended to achieve the objectives proposed by the United Nations and published in the 2030 Agenda for Sustainable Development. The desire to protect and promote the well-being of our territory, with which we have a deep and ancient bond, is summarized in the BE Planet project: a series of initiatives aimed at reducing water and energy consumption, CO2 emissions and eliminating substances dangerous substances used in production such as solvents and hexavalent chromium. The project concerning the latter is our most prestigious leader: Cromozero is destined to revolutionize the sector. Being part of it and working to make it possible is a source of pride for Beretta and its partners."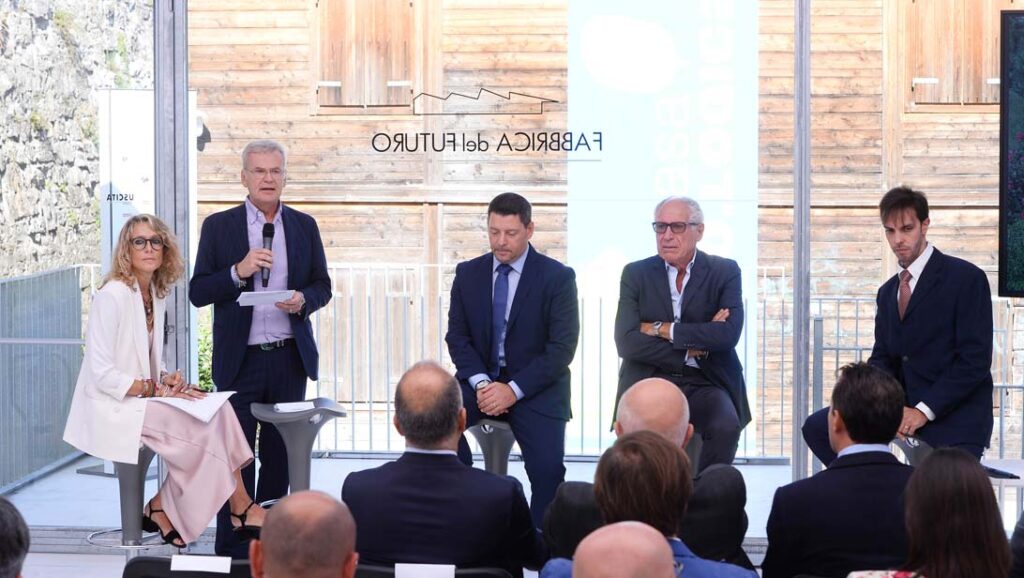 The event, moderated by the journalist-communicator Paola Scaccabarozzi, saw alternating responses, in addition to Maffi, also Fabio Cambielli (new general director of Arpa Lombardia), Riccardo Trichilo (CEO of CSMT) and Marco Simoncelli (technical director of Duralar Italia). .
"Beretta is the paradigm of good practices in this area – began Cambielli – All the areas involved have been made safe and give excellent results from an environmental point of view. This was possible because the company showed a responsibility and sensitivity that was very out of the ordinary, communicating any critical issues encountered immediately: a primary indicator of the company's seriousness in this area. Beretta is a leader in the production of weapons, but has also proven to be a leader in environmental protection. Working on the present, through the Cromozero project to reduce the use of chromium, will allow us to improve the future because the environment is life, and life is a precious commodity".
"CSMT is an expert center in tenders such as Life, the European tender for the Nobel Prize in sustainability: severe, very rigorous, scrupulous, very difficult to win – explains Riccardo Trichilo in his speech – It is the first time in history that the Life tender has been awarded by a armouring company: this proves the quality of the proposal. We, with Beretta and Duralar, have managed to achieve a perfect "chemical reaction" of intent to ensure that this process is an epochal turning point."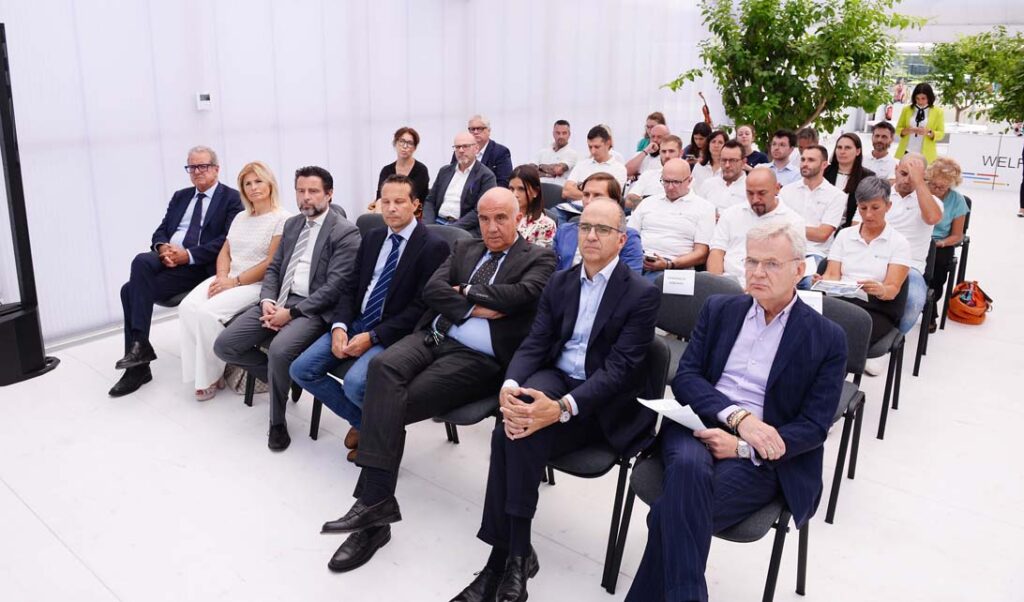 "One of the useful characteristics to match and surpass today's chrome plating is the repeatability of the process and the scalability at an industrial level – explains Marco Simoncelli –. For this reason, thanks to the Life Cromozero project we have created a system that can handle five rods; it is a synergistic work with Beretta of continuous exchange of data and information so that the process reaches absolute performance, through strict tests. The next step will be, shortly, to create a 30-rod plant in which the process will be developed on a large scale. As in all changes, industrial scalability is then a decisive factor in achieving the result."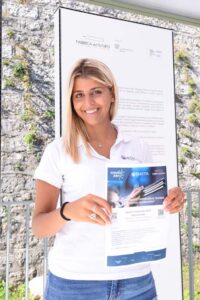 Institutions involved, albeit not directly, in this transition also took part in the event: the president of the Province Emanuele Moraschini accompanied by Maria Teresa Vivaldini (delegated councilor for the Environment) and Pierangelo Lancellotti, mayor of Gardone Val Trompia. "Beretta was able to intercept the change first of all, turning a problem into an opportunity – said Moraschini – A concrete opportunity that translated into innovation, environmental sustainability, health and safety for the company's operators . This ability to take on challenges and transform them into something extremely useful and innovative is a source of pride for all Brescians." "It is right that we focus on this project, which in addition to being very important for the Beretta company is also crucial for Gardone Val Trompia – emphasizes Lancellotti –. We are also working with schools on cultural change linked to the environment, networking with institutions and citizens is more essential than ever".