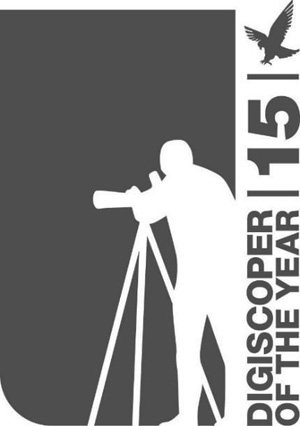 SWAROVSKI OPTIC: Digiscoping - the art of taking photos and videos with a spotting scope or binoculars - has been capturing the imagination of more and more users for many years. Discover the "Digiscoper of the Year" contest.
Spotting scopes, binoculars and special high quality adapters SWAROVSKI OPTIK have turned digiscoping into a fascinating alternative to wildlife photography. In 2015, the XNUMXth edition of the famous SWAROVSKI OPTIK Digiscoper of the Year competition takes place. To mark this anniversary, in addition to the four existing categories, there will be a special category for funny animal images: the "Animal Antics". Once again SWAROVSKI OPTIK is giving away a fantastic first prize: a complete set of digiscoping. In conjunction with this competition there will also be a Facebook competition. The "Digiscoper of the Year 2015" competition starts on June 1, 2015 and the deadline for submitting works is September 30, 2015.
The beauty of nature is revealed in all its diversity and liveliness when hidden in small details. The key to fully immersing ourselves in this secret world and capturing it in photos and movies is having an eye for beautiful, hidden detail.
With its "Digiscoper of the Year" competition, now in its tenth edition in 2015, SWAROVSKI OPTIK encourages people to seek beauty while maintaining the company philosophy: "The world belongs to those who can perceive beauty".
Contest terms and image categories. Under the terms of this competition, by "digiscoping images and videos" SWAROVSKI OPTIK means digital images and videos that depict animals (birds, mammals, reptiles, insects and amphibians) in their natural habitat, and which were made using a photo / digital video camera or using a smartphone mounted on the eyepiece of a spotting scope or binoculars. The submitted images must be assigned to one of the following four categories: "Motion and Action", "Portrait and Macro", "Mammals" and "Video".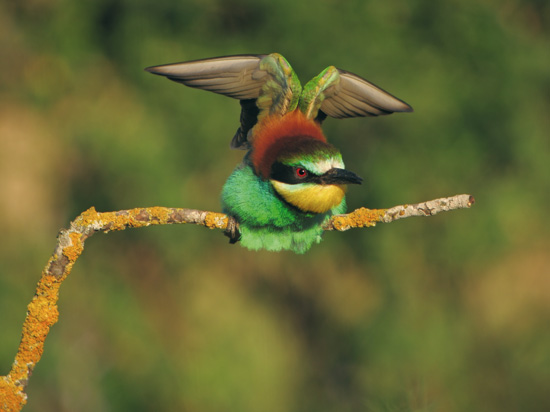 First prize: a complete digiscoping set and a trophy. SWAROVSKI OPTIK will post on the site www.digiscoperoftheyear.com the 15 best images among all those presented and the 5 best videos, accompanied by the name of their authors. A winner will be nominated for each category. The "Digiscoper of the Year 2015" will be selected from the four category winners. The grand prize consists of a complete SWAROVSKI OPTIK digiscoping set (ATX or STX eyepiece module 25-60 × 85 lens module, digiscoping adapter, balanced base, tripod complete with head) to make digiscoping even more fun. In addition to the first prize, an engraving trophy made in the SWAROVSKI OPTIK apprenticeship workshops in Absam will be awarded for the first time in 2015. The other three category winners will each receive SWAROVSKI OPTIK EL 32 binoculars.
Animal Antics: Special category for the XNUMXth anniversary. To mark the XNUMXth anniversary, a special category entitled "Animal Antics" was also introduced to encourage people to submit funny animal images. This special category represents a small competition in its own right with a very special jury. The children of the "OptikS Wichtelwald", SWAROVSKI OPTIK's company kindergarten in Absam, will select the winner of this category whose prize will be a backpack full of surprises.

"Digiscoper of the Year" on Facebook. SWAROVSKI OPTIK will select 9 images from all the photos submitted each month and will publish them on facebook.com/swarovskioptik.nature. Every month, all digiscoping enthusiasts are invited to vote for their favorite image, which will be selected on the basis of the number of "likes". The most voted video on Facebook will also be selected each month. Each month, the authors of the three most voted images and video will each win a high-quality jacket SWAROVSKI OPTIK or PA-i5 adapter for iPhone® * 5 / 5s. * iPhone is a registered trademark of Apple Inc.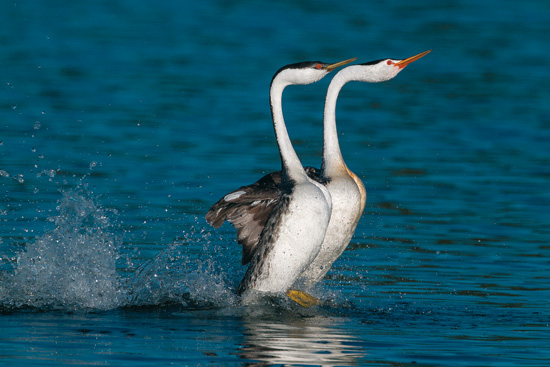 Important information to participate. In order to participate in the competition it is necessary to use a digital photo / video camera and / or a smartphone in combination with any type of spotting scope, binoculars and eyepiece available on the market. The images must be sent only by uploading the corresponding files on the site www.digiscoperoftheyear.com. Videos must not exceed 120 seconds, must have a minimum quality of 720p and can only be sent through YouTube / Vimeo. No photos or videos that have been digitally manipulated are admitted to the competition. However, photos that have been retouched, for example, in terms of contrast, brightness or image focus are allowed. The original video or photo must be available in unprocessed form.
Important dates. Deadline for submission of works: 30 September 2015 (23:59:59 Central European time). Evaluation period: from 1 October to 18 October 2015 (23:59:59 Central Europe time). Announcement of the winners: December 2015. The competition is organized in collaboration with the British magazine birdwatch, the Bavarian bird protection association, the Dutch Birding Association, the Belgian organization Natagora, the Dutch magazine natuurfotopassie and the American body Bird Watcher's Digest.
SWAROVSKI OPTIK
06.06.2015