An enchanting place
Emilia dreaming between today and tomorrow: Francesco Guccini can be bothered without problems to talk about Shooting High Rhine of Castelnuovo Vergato, in the province of Bologna. The plants we are talking about are in fact constantly projected towards the future, providing the best you want when you try your hand at the most varied activities. Here is a list of what you can find around here:
Itinerant hunting route
Compak Hunting Course
Itinerant hunting course of 75 clay pigeons
Compak hunting course with 25 targets
Universal pit
Shooting at the silhouette of the wild boar in motion for shotguns
Lots of nature
One of the most intriguing offers of all is the one concerning the itinerant hunting route. What can you find at the HST Upper Rhine? Fans of this discipline will be able to immerse themselves in a path full of meadows and woods, about 1,2 kilometers in which nature is the master. The fields are three in total, with a total of 75 targets available. The launching machines are instead 45, eloquent numbers that immediately make us understand how the experience in question is different from all the others, with a faithful reproduction of the flight of birds typical of hunting: partridges, pheasants, ducks, thrushes. , blackbirds, crows, teals, without forgetting the movements of wild boars, firing or simultaneous doublets.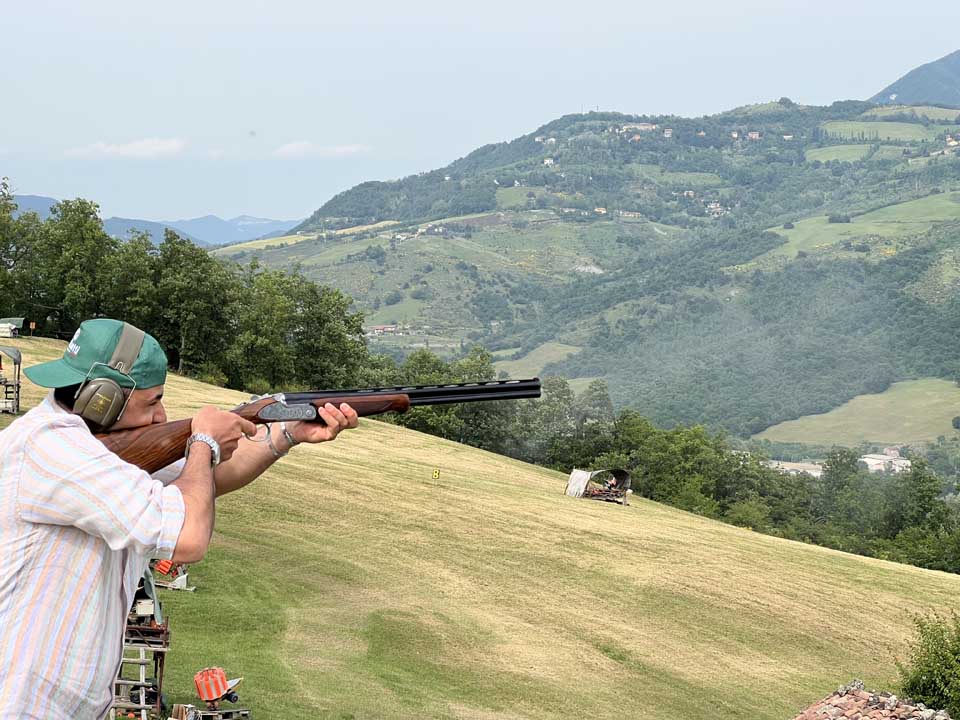 The Serra dei Gatti farmhouse
At the TAV Alto Reno not even one detail is overlooked, including the gastronomic one. Good food is not lacking, ensured and guaranteed by the structure adjacent to the Emilian shooting range, the Agriturismo Serra dei Gatti by Franco Venturini which unfortunately is currently unusable due to a fire suffered last winter. However, it is the perfect place to taste and appreciate fresh pasta in the most diverse formats such as tagliatelle, lasagna, tortelloni, crepes, tortellini, passatelli, ravioli, cannelloni, but also grilled, sliced, roasted meats, mushrooms and truffles. Soon it will be possible to access these environments again as well as it will be possible to stay overnight in the cozy and comfortable rooms, with breakfast or half board service.
MORE INFORMATION:
HIGH RENO TAV, Via Castelnuovo 17, 40038 Vergato (BO) - Italy. Cell. 340 5680942
E-mail: [email protected]