The right diet for your dog
Although the diet of our four-legged friend varies according to his age and health, it is still possible to follow general guidelines that will allow the owner to feed him in a healthy and complete way. That the dog resembles its owner in habits, attitudes, sometimes even in character, it is a fact that after all it is not too surprising. What is most often ignored is that like his master, man's most faithful friend knows different diets based on the stages of his life. The fido owner must therefore pay particular attention, proposing a different diet depending on whether his dog is puppy, adult or elderly.
Other factors that may make changes in the diet of the four-legged friend necessary are for example the lifestyle of the animal: it is obvious that a walking dog will be fed differently from a working or hunting dog. Another element that should not be underestimated is the breed and the size, above all, which imply greater or lesser doses of food to be administered daily. These attentions dictated by common sense, and more often by the vet.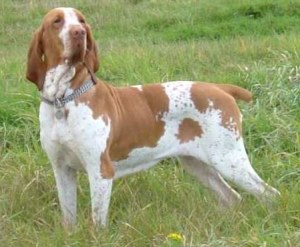 In any case it is possible, without prejudice to the above clarifications, to package a general food diet that is well suited to any kind of adult and healthy dog. The food that really cannot be missing in our dog's diet, be it a hound with a lot of pedigree or a faithful companion dog is certainly meat. The fact that you find coexistence with man pleasant does not mean that he has forgotten his ancient carnivorous nature. Without forgetting also that through the precious food the dog as well as the man on the other hand, takes on an important amount of proteins, vitamins necessary for maintenance or growth, as well as fats. Fish like meat has proteins, this is true, but much less fat and therefore the energy intake of the two foods is not even comparable. If you really intend to vary your dog's diet with a good fish, remember that this must be presented to the animal without any bones, which could prove to be particularly dangerous for those who look alike, but do not have the same refinement as man at the table. Another favorite food is eggs, complete with both yolk and albumen. They also contain valuable proteins. An important clarification must be made regarding the egg white that must necessarily be cooked before being served to the dog. Only in this way is it possible to eliminate the danger represented by the anti-vitamin elements it contains. No particular indication for the yolk that will be fine both cooked and raw, rich as it is in vitamins and fats. To vary your dog's meals, you could occasionally opt for milk, which is also an interesting source of proteins and fats. It also contains sugars, vitamins and minerals, in short, a little bit of everything. However, it is good to remember that a food as harmless in appearance as milk is not always well digested by the animal. In various situations it produces annoying gastro-intestinal disorders since in the adult dog the enzyme called in the digestion of lactose is totally absent. Just as you would not miss vegetables in your diet, in the same way it is a must that they are present in that of your hound. As if it were a child, the dog does not normally like vegetables which in any case represent an important and necessary food for a correct diet since they guarantee its good intestinal activity. Keep in mind that for the vegetables to be digested by the dog it will be necessary that they are well cooked, which partially limits the benefits of their intake. It is also often recommended to associate with the administration of vegetables that of cereals, or rice, which once again must be well cooked to be digested. It will provide an excellent amount of sugars in the dog's diet. Thanks to the oil, be it seeds or olive oil, you will make the diet of your four-legged friend even more complete, who will also consume fats of vegetable origin.