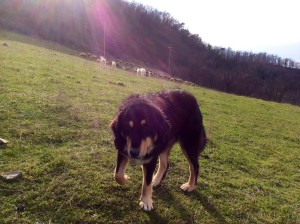 The interview released by Gerard Casciu, mayor of Uras (province of Oristano), the Sardinian Union triggered the reaction of the island's hunting world. According to Casciu, in fact, for contain stray animals we should check the packs of dogs used by hunters, accused together with breeders of being among the main responsible for the abandonment of dogs, considered no longer up to their duties. The claims elicited immediate response from Marco Efisio Pisanu, president of the regional section of Sardinia of Hunting-Fishing-Environment.
Pisanu addressed the mayor with a letter, underlining how the words are discrediting an entire category, denoting a lack of knowledge of the rules on dog ownership. The owners, first and foremost hunters, must register the owned animals in the canine registry. The same hunters, then, are obliged to microchippare the dog to facilitate the finding in case of loss or theft. The microchip it is also fundamental for the eventual reimbursement of damages caused by animals during the hunting activity.
Casciu was accused of having "shot in the pile" with his interview, when instead the hunters have always shown themselves to be attached to their land and available to help those in greater difficulty. Pisanu recalled how the hunting world is opposed to strays, responsible for serious damage to the fauna, in particular the noble sedentary one: for all these reasons, the mayor was asked to rectify and apologize.