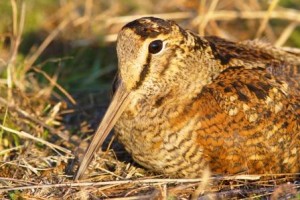 - woodcock enthusiasts they will be able to count on a new application, which can be downloaded completely free of charge from Android and Apple devices or directly from the web at www.scolopax.it/temporale/index.php. This is "Temporeale", an app that will allow woodcockers to contribute even better to management of this species. What is its functioning?
All the data entered will be merged into a national database, in order to obtain some very important information on attendance trends. In this way the monitoring of woodcock populations will become even more correct. Each hunter will have a real-time view (just like the name of the application) of the progress of the hunting season and will also be able to consult and compare the numbers with those of the previous season.
The two benchmarks, theICA (Kinegetic Index of Abundance) and theICP (Kinegetic Sampling Index), are a very useful reference in this case, among other things "Temporeale" is really very simple. The hunter will take a few seconds after the hunting day and the only information will concern the hours, the woodcocks seen and those shot down. Simply put, with one minimal effort a great contribution will be made to research and knowledge of the bird.