Hunters know this well: resisting the call of the hunt is completely impossible. This passion so strong and rooted in our soul, it pushes us, if necessary, even far from our country in search of new emotions and new ways to test our hunting skills with our faithful adventure companion. About this Montefeltro Tour Operator for years now it has been fulfilling the dreams of those who wish to be able to live hunting experiences even outside their national borders.
Among all the hunting tourism destinations proposed by Montefeltro there is one in particular that has been awarded the title of absolute reign of hunting with pointing dogs, to be practiced in the middle of wild and native landscapes, capable of enhancing the hunting experience and the alliance between dog and hunter to its maximum potential. This nation is the Macedonia.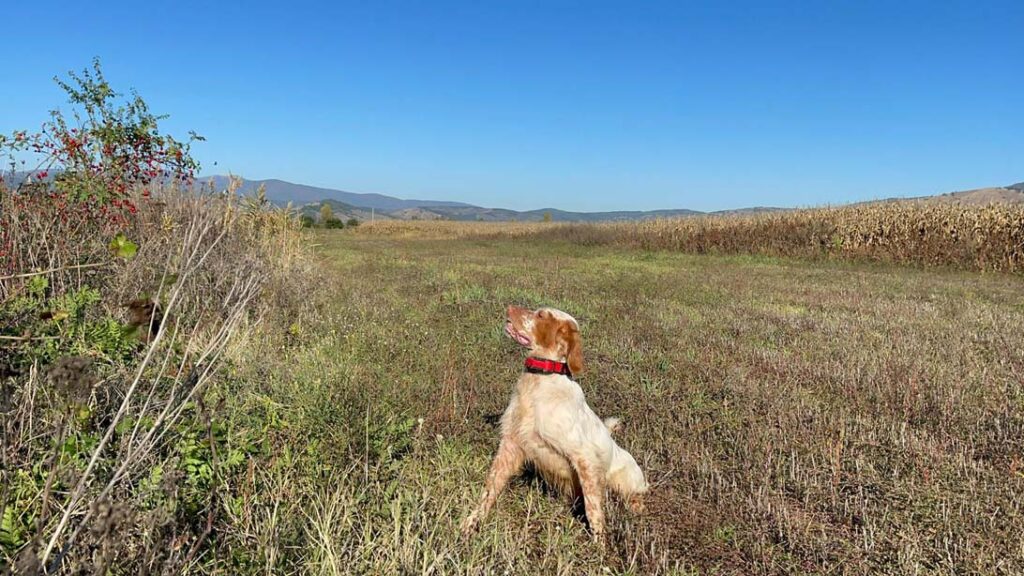 Hunting trip to Macedonia to live a unique experience with your own pointing dog
Stubble, cultivated or uncultivated land, majestic mountains, impervious rocks, plateaus, hills. Macedonia is a real pearl of the Balkans where hunters can finally try a truly unparalleled hunting experience. Here among the wild, harsh and uncontaminated nature that reigns supreme, the hunter can savor moments of pure and intense emotions, far from the traditional tourist hunting destinations.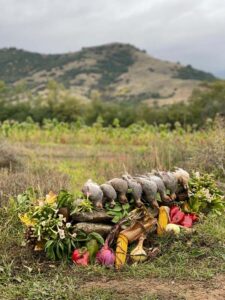 It is no coincidence that Macedonia is a paradise for hunters for pointing dog hunting. The beauty of its nature, almost ancestral and apparently inaccessible, is increasingly chosen by enthusiasts who are looking for locations that are still little known and far from the beaten track.
In this country wild animals find their perfect natural habitat in all seasons: quails and wood pigeons in summer, partridges and rock partridges in winter.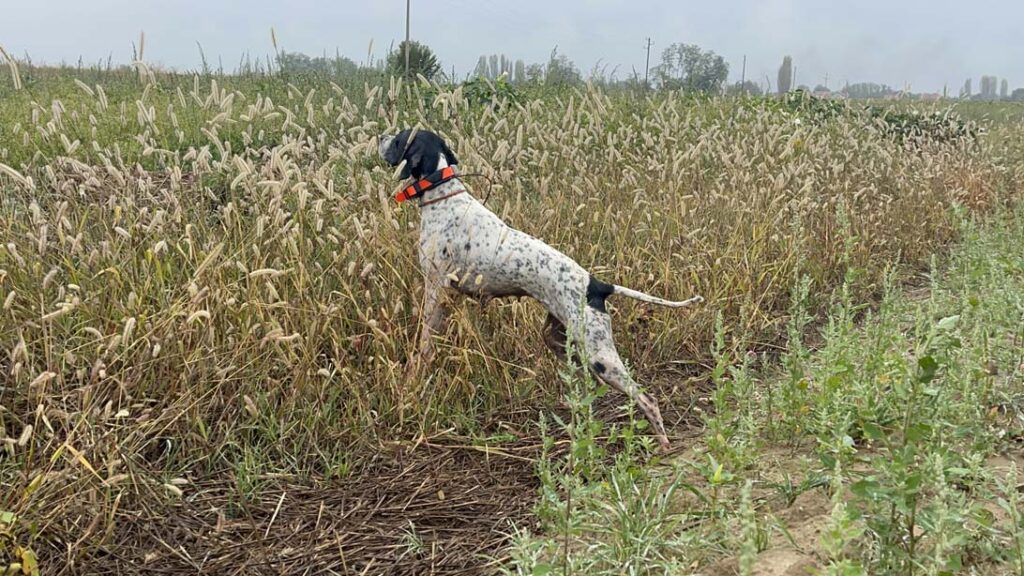 Specifically, the hunting of these birds takes place:
in the months between August and October as regards quail;
in the months between August and September for the wood pigeon;
between October and December for partridge and rock partridge.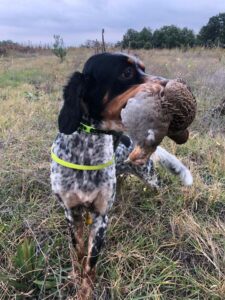 La nature of Macedonia, so varied and luxuriant, makes this country one of the richest in both animal and plant biodiversity in all of Europe. In fact, here live deer, wild boars, wolves and roe deer, and invariably many migratory birds pass through. And it is by the latter that hunters are attracted, as by something from which it is impossible to stay away, as by a challenge which cannot be avoided. All of this always accompanied by your unfailing auxiliary because Macedonia, as already mentioned, represents the ideal destination for every dog ​​hunting enthusiast.
The Montefeltro by now he knows these lands in the middle of the Balkans like the back of his hand and knows how to best plan the entire hunting trip, without ever giving up exploration and contact with nature that go beyond the hunting activity itself.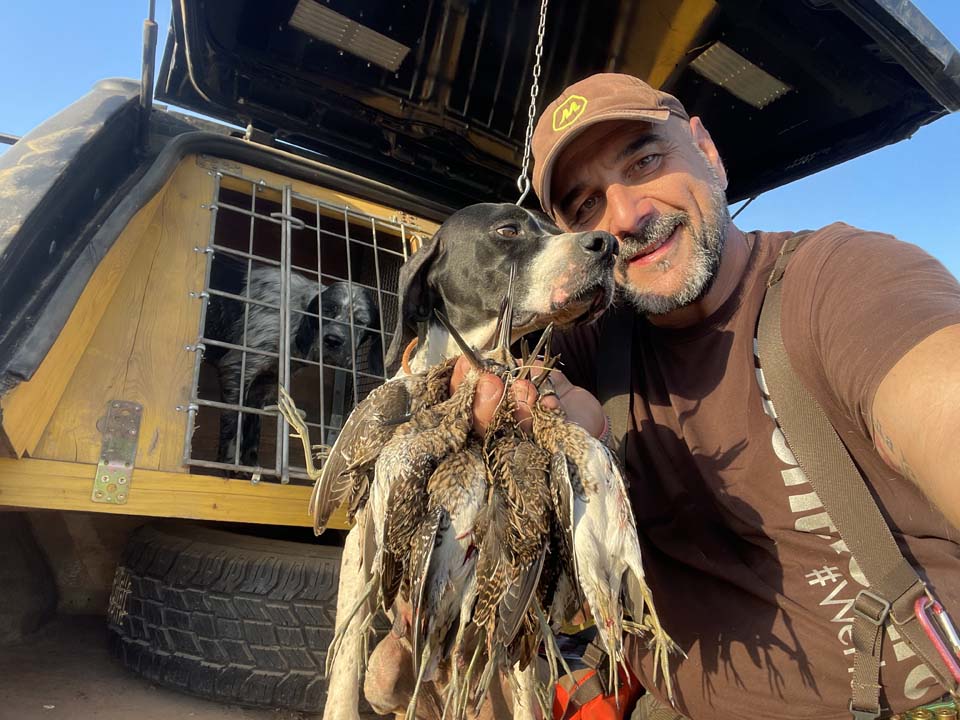 The ladies of the harsh and wild Macedonian nature
Most hunters arrive in Macedonia, either by land or by air from Italy, mostly looking for partridges and rock partridges. Let's take a closer look at these extraordinary birds.
The partridge, the queen of the rocks
The rock partridge is a particularly cunning bird that is not always an easy prey for many hunting dogs. The majestic mountains and rocks of Macedonia are the perfect terrain for this bird loves frequenting harsh and wild places able to leave any hunter speechless. Entering his kingdom means finding yourself face to face with a unique and incomparable natural world that, with commitment and skill, could even satisfy with a satisfying conquest.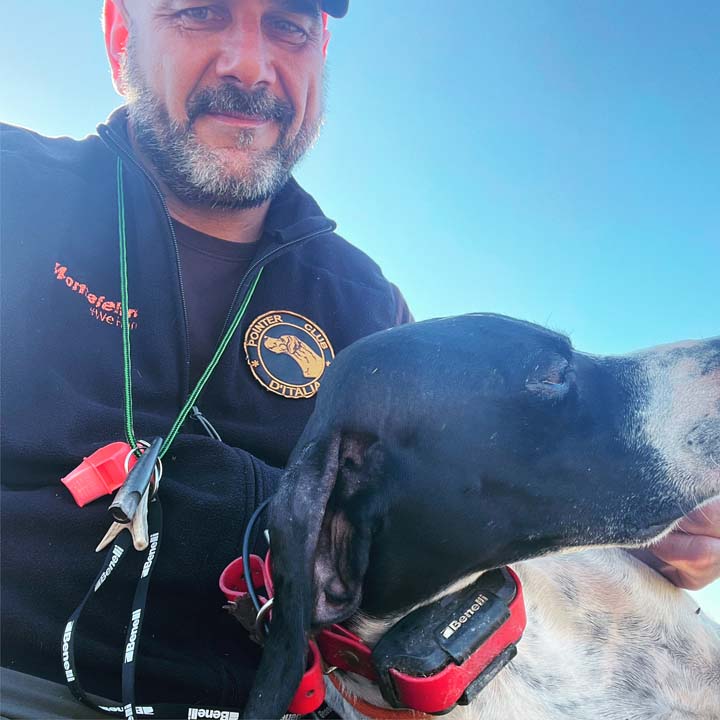 Partridge hunting is quite physical, tiring, a battle with a bird that knows how to give a hard time both to hunters - even more experienced - and to dogs who must be trained from an early age to hunt this species.
In this venture between the most suitable races are i setters or English pointers which with their way of searching cover wide spaces managing to beat more ground. In any case, whatever its breed, the dog must be able to resist fatigue and walk even on fearless terrain, and must have a solid point of control and interpret the wind impeccably.
The best time to organize a rock partridge hunting trip? November. Preferred weapons? 12 gauge with 3* and 2* star chokes, 7 lead ammunition.
Partridges, the "training birds" for pointing dogs
Focusing the attention on the partridge instead, as far as this bird is concerned, the Macedonia is often referred to as the perfect hunting school for young dogs. The motivation is simple: by hunting this bird, the dog learns the fundamental hunting techniques, learns to be cautious and decisive enough to prevent the bird from running away. The learning process is obviously gradual: you will start from the plains, where you can begin to undermine the bird, then advance in rank and then move the hunt to the hills.
La gray partridge hunting in Macedonia it is a ritual, and as such it must be respected.
For this reason, there are strict rules regarding hunting methods. For example, it is not possible to hunt more than 4 partridges a day, it is not possible to use unsuitable cartridges that are not with containers, it is not possible to use sinkers other than 7 or 6 and it is not possible to use rods shorter than 65 cm and with bottlenecks greater than 3* stars.
Precisely thanks to these precautions in Macedonia hunting he species is an authentic experience and really full of strong emotions to try at least once in a lifetime.
FOR MORE INFORMATION ON ALL MONTEFELTRO DESTINATIONS, VISIT THE SITE OR DOWNLOAD THE CATALOG .PDF