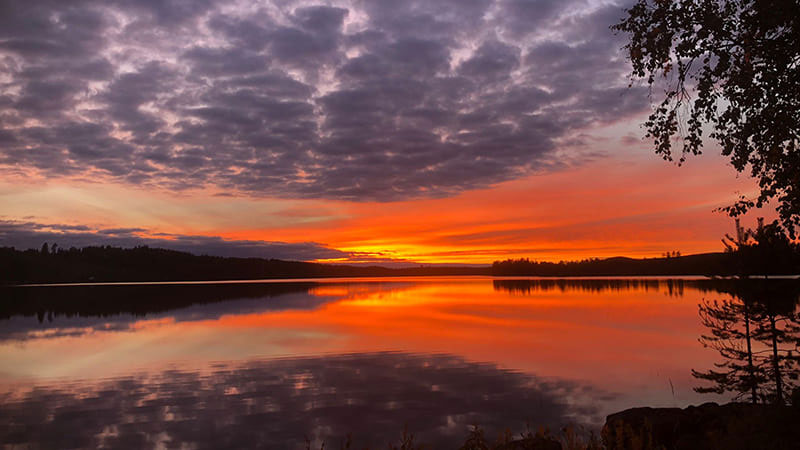 There is no latitude that hunting passion cannot reach. There is no obstacle that he cannot overcome. And so the low temperatures, the wild landscapes, the rough paths and the need to adapt to the will to live become nothing. new travel experiences. 64° 4′ N, 18° 24′ E is the latitude up to which it went Montefeltro Tour Operator, which this time moves away from land bordering the Mediterranean and offers us hunting experiences with the dog unique and unforgettable.
Hunting with a pointer dog in the wilds of Swedish Lapland
Swedish Lapland. Just by pronouncing this name, the images that begin to cross our minds show us spectacular, exciting and uncontaminated landscapes. Here wild nature, adventure and freedom are the three dominant elements that can be perceived right away, as soon as one sets foot in this Scandinavian land, so fascinating and sometimes even extreme.
Forests, mountains, lakes, streams and vast expanses make Lapland a real corner of paradise for all those who love nature and beyond. In Lapland any lived experience is capable of making us feel the protagonists of naturalistic and landscape reports of depth, where every emotion, every sensation is amplified and enhanced, giving life to extraordinary stories. Hunting is also one of these experiences, and it could not be otherwise since Lapland is part of that huge region called Scandinavia which takes its name from the Nordic Goddess Skadipatroness of hunting.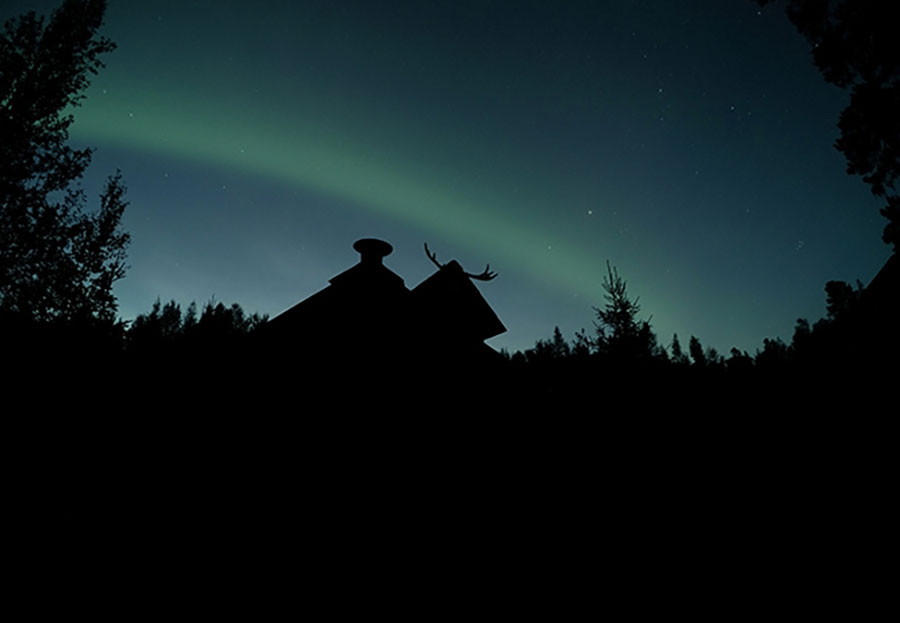 In this remote corner of the Far North, a few kilometers away from the Arctic Circle, is located one of the destinations that every hunter has always dreamed of reaching at least once in a lifetime. The experience of hunting with the dog that this land can offer is in fact unique and incomparable, thanks also to the fact that its position and its distance from the rest of the world mean that it is not frequently reached by tourism.
La Swedish Lapland is the quintessential kingdom of game birds. Depending on the period and the place where you go, in fact, you can hunt:
grouse
black grouse
francolins
woodcocks
arctic partridges
northern partridges
Just in the period in which Swedish Lapland opens the hunting season, Montefeltro organizes hunting trips in this uncontaminated land, proposing two different itineraries: one which foresees the forests, and another that instead will take place in mountain. The difference lies not only in the type of terrain that will have to be faced, but also in the species of birds that will be hunted.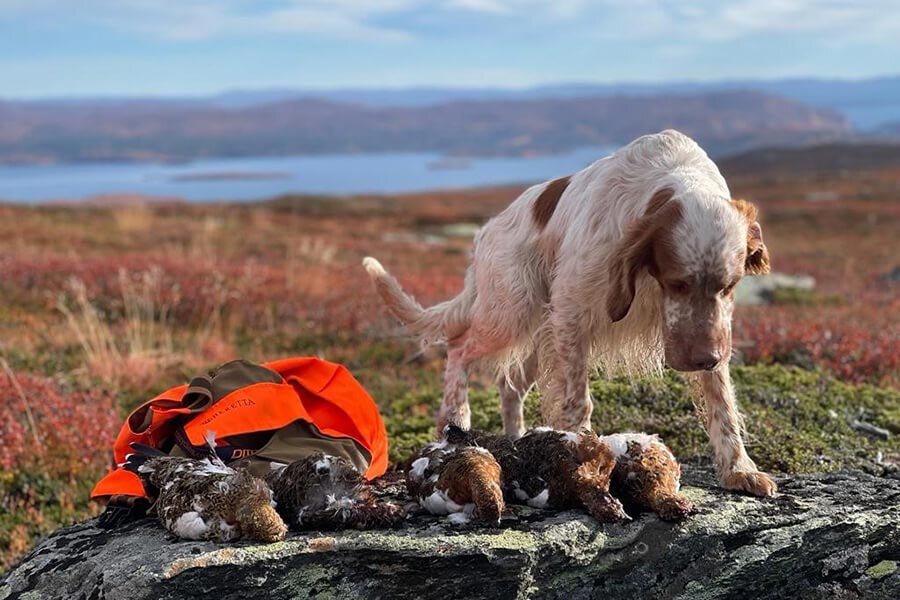 Capercaillie and black grouse, lords of the Lapland forests
Birches and conifers dominate the wild vegetation of the forests of Swedish Lapland. Among the fronds of the trees of the Tundra, francolins find a home, often woodcocks, but above all capercaillie and black grouse, the lords of the forests, who will give a hard time to hunters and auxiliaries.
These bird species are quite common in the forests of Lapland. In this part of the world, in fact, they have no particular natural predators and therefore their population is constantly increasing. These two species are known for their marked elusiveness: to hunt them, in fact, dogs will really have to bring out the best in their hunting repertoire.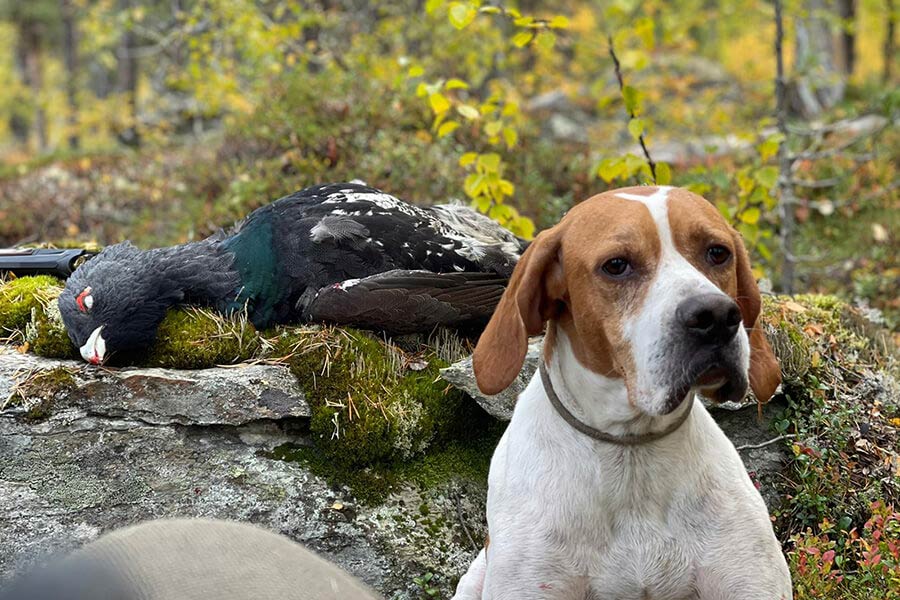 Capercaillies and black grouse often and willingly share their own habitat in which they almost always manage to hide and escape when the dogs arrive. Tenacity, constancy and sacrifice they are therefore the fundamental elements to bring home this shrewd and skilled wild as loot. The secret is advance in silence, avoiding causing any kind of sound or noise capable of making the bird run away, and choose to have it by your side experienced auxiliaries and with a very solid firm.
Although the Lappish forest is undoubtedly magical, the hunting grounds of Swedish Lapland can really challenge even the most experienced hunter and the most capable auxiliary. In dense coniferous and deciduous forests the terrain is covered with shrubs, stones and huge boulders. But not only. Often we come across areas covered by mosses and vast peat bogs soaked in water which can make the advance of both the hunter and the dog tiring.
The rock ptarmigan, between the peaks and skies of Lapland
Moving to the mountains, the protagonists become the splendid ones white or arctic partridges. Their exceptional ability to adapt, due to camouflage and thick plumage, guarantees their survival in this extreme land. As summer ends and winter approaches the partridges begin to blanch and head among the peaks above 2000 meters of altitude to seek shelter and food. Indeed, it is in the mountains that they have found their perfect habitat.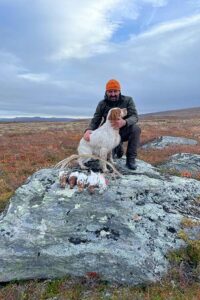 The altitudes at which they are located make hunting ptarmigan quite tiring. To be able to reach their environment in fact you have to go through the most inhospitable and wild areas of the mountain and impervious rocky areas, which can only be tackled by fatigue-resistant pointing dogs, endowed with a broad and firm, well-solid rim.
And once they are found, the shot may not be successful. In fact, partridges can take flight at any time and with their color they manage to blend in well with the surrounding environment.
Leaving with Montefeltro for Swedish Lapland
If all this adventure has intrigued you and you too want to experience the intense experience of hunting in Swedish Lapland you just have to book your place and leave with the Montefeltro. The eight-day trip includes departures:
from August 25 regarding the Forest program dedicated to the hunting of capercaillies, black grouses, francolins and woodcocks;
from 16 September, however, for the mountain program and ptarmigan hunting.
All you will need is a light rifle with 65-68 cm barrels and modest chokes (****/**), cartridges with 32/34 grams of lead No. 8 and 7 for partridge hunting, and other with lead n° 6 and 4 for hunting in the forest.