The production of spirits in Ireland is historically very old and linked to monasticism, which already produced beer for its own consumption and which probably then evolved its own distillation method from this base, in order to obtain what would later become whiskey. The production met with great success between the 700s and the early 900s, especially on the American market and that of the British Commonwealth. The distilleries subsequently went into crisis due to the conflicts with England for the conquest of independence and the subsequent US prohibition which led to a general collapse of production. The recovery began around the 70s and today sees considerable success with the continuous expansion of large producers such as Midleton, Bushmills, Cooley and Tullamore but also the affirmation of many small independent distilleries.
Today's production of this great distillate is characterized by some particularities generally found in the production of the main distilleries of the island, although it must always be kept in mind that Irish whiskey escapes any definition so much that the whiskey expert Lew Bryson has probably grasped the only possible definition: Irish whiskey is a whiskey made in Ireland. We generally observe the use of higher percentages of unmalted barley and other cereals (at least 30% malt is used to start the fermentation) within the production process. This was historically due to the fact that unmalted barley was used to save on taxation as the British government imposed heavy excise duties on malt. This practice favors fresh hints of herbaceous in the distillate, a nice spiciness and very pleasant and persistent notes of ripe fruit.

Regarding distillation it is often, but not always, discontinuous and triple (even if in the past it was only double) using pot stills which in Ireland were historically much larger than those of their Scottish neighbors. This particular process gives the product a remarkable cleanliness, elegance and creaminess. However, it should be borne in mind that the column alembic (continuous or coffey still) is also used a lot.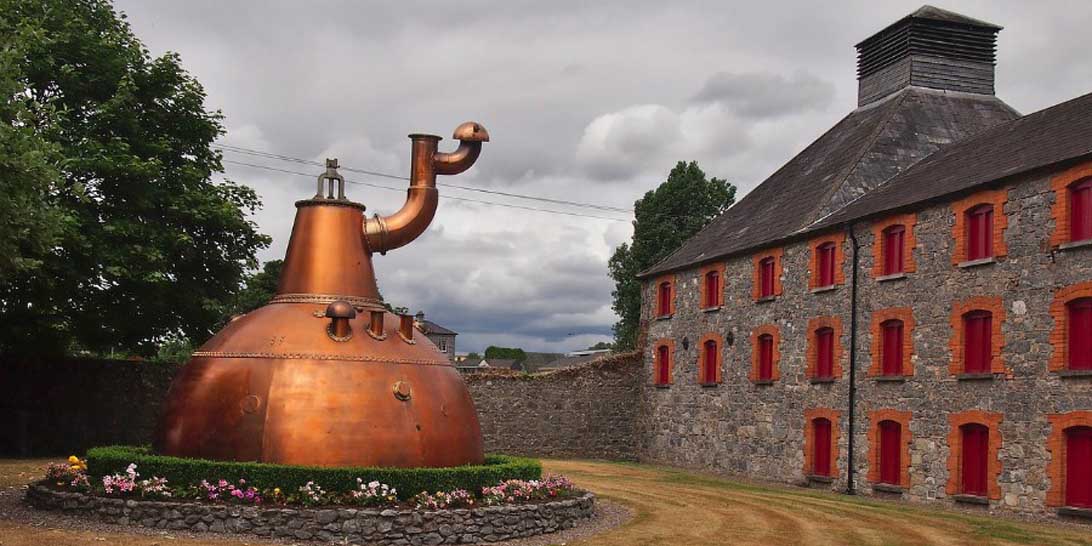 It is usually said that Irish whiskey is almost always blended but we often find single malts not blended with other products. In any case, they are always particularly clean, soft and slightly aromatic spirits, which is why they are usually drunk straight. It should be noted that in Ireland peat is used only for heating and drying, malt is not smoked except in exceptional cases such as Cooley's Connemara.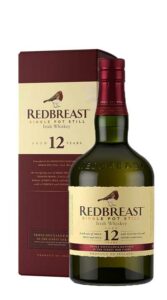 Redbreast Single Pot Still 12 years
Redbreast is now a great classic of Irish distillation, it is an extremely balanced whiskey with a very rich facet of taste olfactory sensations. Visually of a beautiful amber color, to the nose it appears elegant and very clean, honey and vanilla notes emerge in particular followed by sensations reminiscent of ripe fruit and dried fruit, on the finish pleasant spicy and spicy notes. Very full-bodied to the taste, a full and creamy sip with a nice return to the retro-olfactory level of notes that recall pastry and spices. The alcohol content is a classic 40%.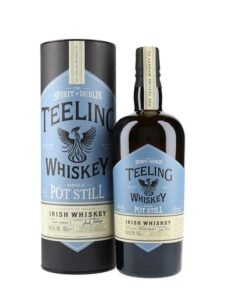 Teeling Single Pot Still
A very young Dublin distillery founded in 2015, this release is the first distillate produced entirely in the Irish capital, and is made up half of unmalted barley and the remainder of malted barley. It ages partly in new woods and partly in ex sherry and bourbon barrels. The alcohol content is 46%, unfiltered and without the addition of dyes. It presents itself to the sight of a beautiful straw yellow while the nose is very fine, with mainly green and vegetable notes but also with marked floral and citrus scents, pleasant both to the nose and in the mouth the buttery sensation that recalls dry pastry and softness of ripe fruit, with a smooth and never cloying sweetness. On the finish and on the retro-olfactory level, spicy and vanilla notes emerge.