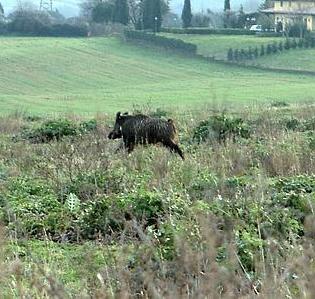 Damage from wild boars in Lombardy. The Agriculture Commission has given the green light by a large majority to the draft law on the containment of boars. The provision launched by the Commission chaired by Alberto Cavalli (Forza Italia) consists of 11 articles and is the synthesis of two separate bills. The title is: "Wildlife management of wild boars and recovery of injured ungulates".
"The problem of boars - said the rapporteur Alessandro Sala (Maroni List) - it had to be codified also as regards the hunting activity. Today we have made a great synthesis between the requests of farmers and those of the hunting world and environmentalists ".
Among the innovations introduced is the duty of the Alpine areas and districts to compensate up to 50% the damage caused by wild boars in the areas where hunting is allowed; the same districts will have the task of promoting prevention initiatives. Areas for wild boar hunting are certified, rules are established for the recovery of injured animals and carcasses and for the use of meat. In addition, it is possible to provide special fences in the hunting and agritourism farms that host registered wild boars for the purpose of training hunting dogs.
"We have worked for months - said President Cavalli at the end of the Commission - listening to all the voices of the territory trying to bring together the different political positions and also the different visions of the environmentalist world and the economic system. I am satisfied that the Commission has finally given an answer to an absolutely urgent issue because, as is well known, the increasingly widespread and aggressive presence of the wild boar is really a big problem. It does serious damage to the environment, it is also dangerous for people and very significantly damages farms. The bill will be scheduled for discussion in the Chamber in the coming weeks and will be operational as early as the next hunting campaign ".
Source: BergamoNews