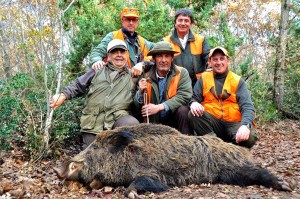 The president of the provincial section of Arezzo di Enalcaccia, Jacob Piantini, has disclosed the details of the course organized at the headquarters of the hunting association for those hunters who intend to obtain registration in the regional boar hunting register. The lessons will take place in Arezzo, more precisely Via Vittorio Veneto 224, on a single day, that of the next 27th April, from 17:30 to 20:30.
All interested persons are asked to register by contacting the provincial secretariat of Enalcaccia (the reference telephone number is 0575295666). Alternatively, it is possible to formulate membership via an e-mail message: specifically, the text must be sent to the e-mail address [email protected]. The third way to register is by fax, using the same telephone number mentioned above.
The register is essential to refer to those hunters who can intervene for the killing of ungulates, whose emergence is quite clear in Tuscany, as is also the case in other Italian regions.