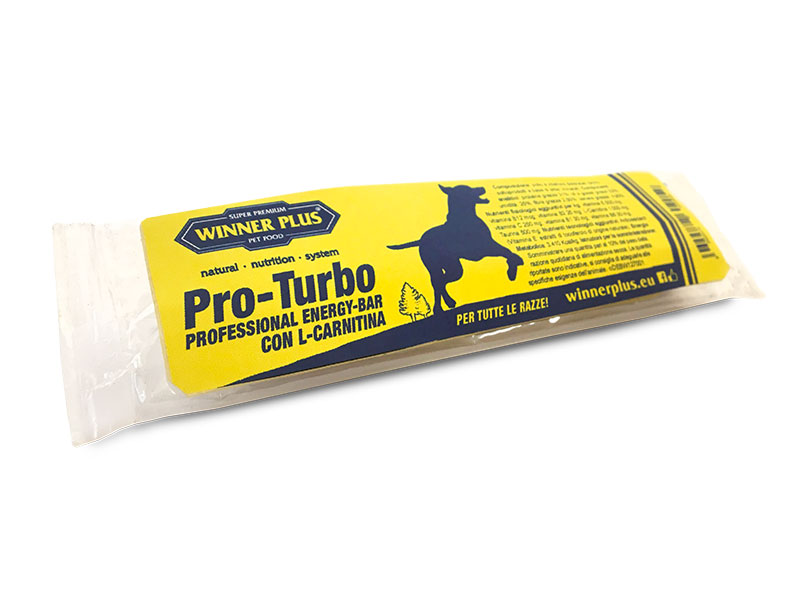 WINNER PLUS Pro-Turbo (40 g) | Natural Energy-bar with L-carnitine. WINNER PLUS Pro-Turbo is the natural energy-bar, ideal for all breeds, designed for the professional who wants to achieve maximum performance in the most demanding situations. A complementary food with high bioavailability, rich in L-Carnitine and perfectly balanced to guarantee always and in every activity an extra energy supply immediately available when needed!
The semi-moist consistency allows rapid portioning for optimized administration as needed. In addition, the recipe free of GMOs, soy, wheat, flavors, eggs, dairy products, dyes, artificial flavors and cereals containing gluten, provides a high physical resistance and supports the correct development of the muscles.
Product page link: https://www.euroitaliapet.it/winner-plus-pro-turbo
WINNER PLUS Top Fit (250ml and 500ml) | Multi-vitamin emulsion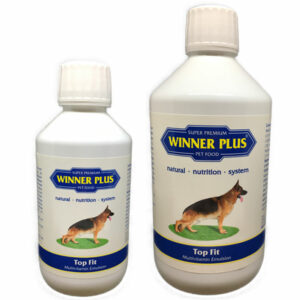 WINNER PLUS Top Fit is a natural complementary food consisting of a rapidly absorbed multi-vitamin emulsion specific for dogs, cats and animals with hair subject to particular stress, which thanks to the synergy of the vitamins contained in it (group B, C; A , D, E, K) and its high digestibility, gives them well-being and vitality. Top Fit is an ideal product for females during the gestation and lactation phases and for very active or trained dogs. This complementary food is also suitable as a tonic following surgery. The high digestibility of Top Fit allows a rapid absorption in the lymphatic without losses in the liver. The high tolerability and the patented composition make it particularly tolerable even in the most sensitive subjects.
Product page link: https://www.euroitaliapet.it/top-fit-winner-plus