This hunting method it requires profound skill, technique and perseverance, yet it can be extremely satisfying for the practitioner. This new kind of hunting was born in recent years with the introduction of carbon shafts, becoming very popular among all hunters. The carbon rods they possess four very important qualities that make them perfect for the wood pigeon hunting, and I'm:
Lightness: ideal for being carried with you anywhere, using a case and benefiting from great handling.
robustness: another great quality that is needed, offering stability and a great balance at different altitudes.
Flexible: very important, because depending on the wind and how many meters you want to place it, it will be subject to various oscillations helping to reduce the stress on the hunter's arms.
Length: the carbon rods can vary in size and be of two types with couplings or telescopic, the important thing is indifferent and have an optimal length that allows you to get to the right point to attract the wood pigeon's attention.
This wood pigeon hunting equipment it is really technical but essential if we are to do this activity perfectly. Another fundamental aspect of this hunt is that the hunter must identify a strategic point with a perfect view for shooting but in which he can perfectly hide and become one with the vegetation.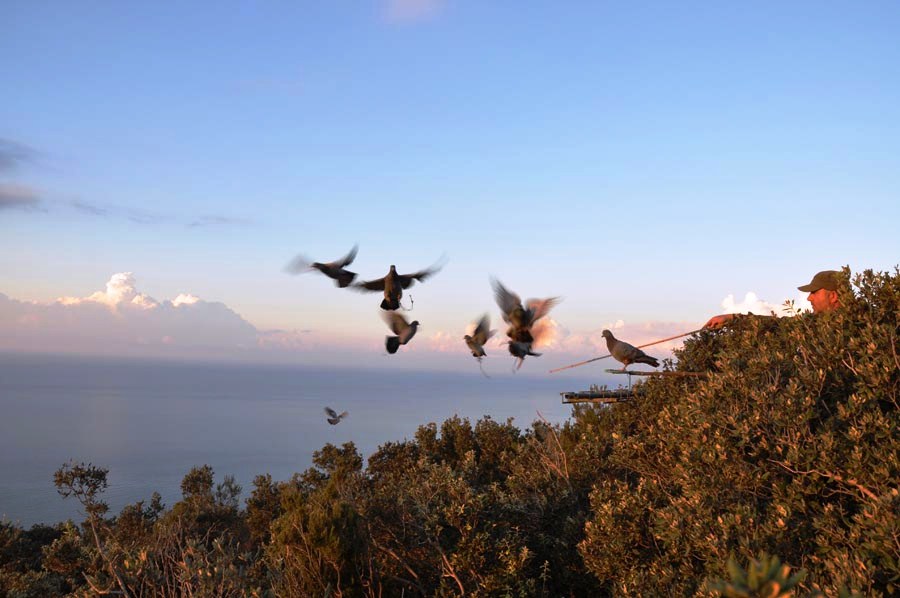 At this point, after our auctions are already well positioned with our decoy pigeons above, in the favorable points in plain sight, we will go to position ourselves and with great calm and concentration we will go and wait for the flock that is attracted towards our decoys.
Precisely at this precise moment we are going to make the quick and decisive shot, using cartridges without a container with about 34/35 grams depending on our needs, it is essential to be quick and precise considering that the wood pigeon is a very fast animal.
La wood pigeon hunting with spears it is truly a surprising and unpredictable hunt, the hunter must be able to analyze the behavior of the wood pigeon above all to choose a suitable position by virtue of the wind and weather conditions that surround him and to adapt his stratagem during the hunt .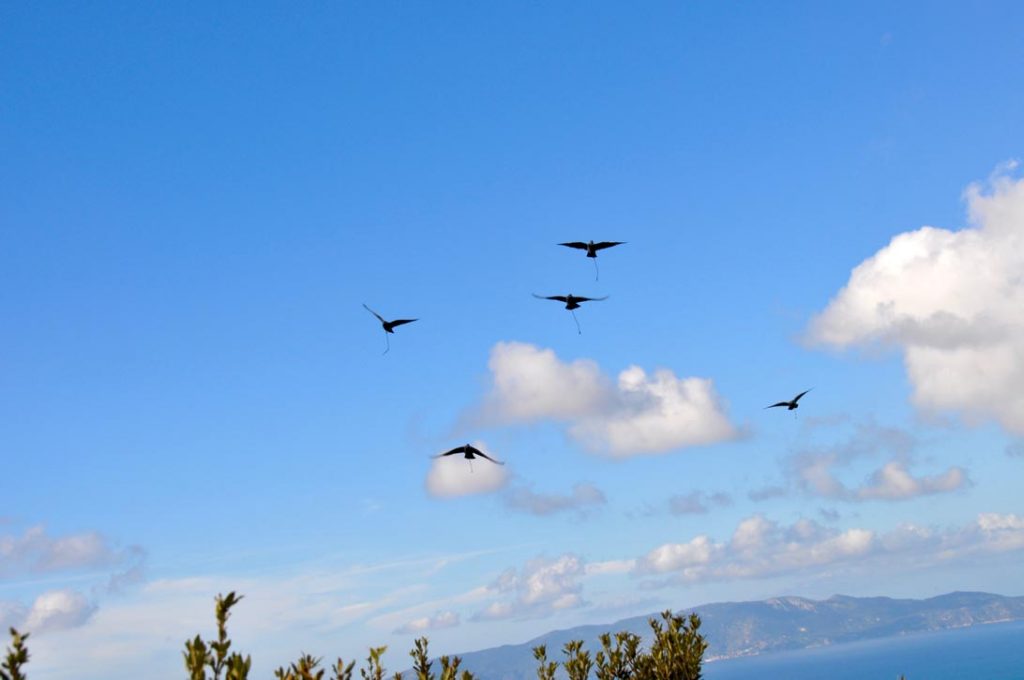 Let's get to know this animal better, the wood pigeon!
Habitat
Nutrition
Playback
The wood pigeon – also known as wild pigeon – is a bird belonging to the Columbidae family, and is present in Europe, Asia and northern Africa. It is an extraordinary and fascinating animal, we can recognize it by the presence of a white spot on the neck, as well as a characteristic bluish-grey plumage.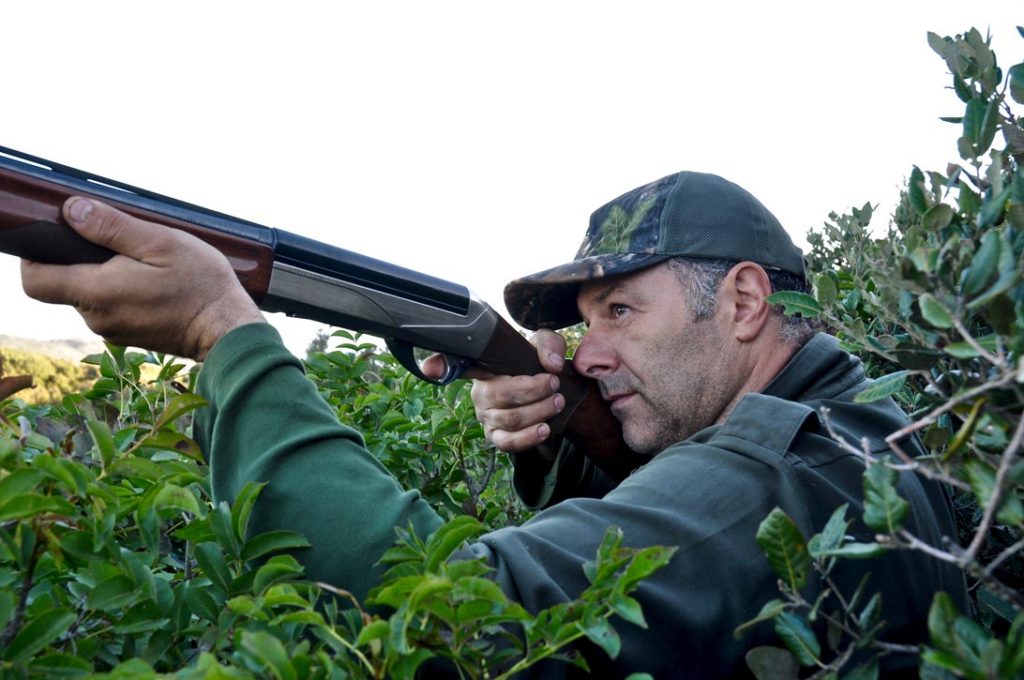 The wood pigeon's habitat differs according to the period.
During the reproductive season it prefers the wooded area, while during the winter it moves to larger territories. Its diet is varied and very broad, it mainly feeds on herbs, plants, seeds and cereals. It is also very fond of acorns, as well as being a ravenous devourer of worms and insects.
Il wood pigeon it is known for its ability to eat seeds of toxic plants, thanks to the presence in the stomach of a substance that neutralizes toxins. Reproduction is another very important piece that collects valuable information about this fabulous animal.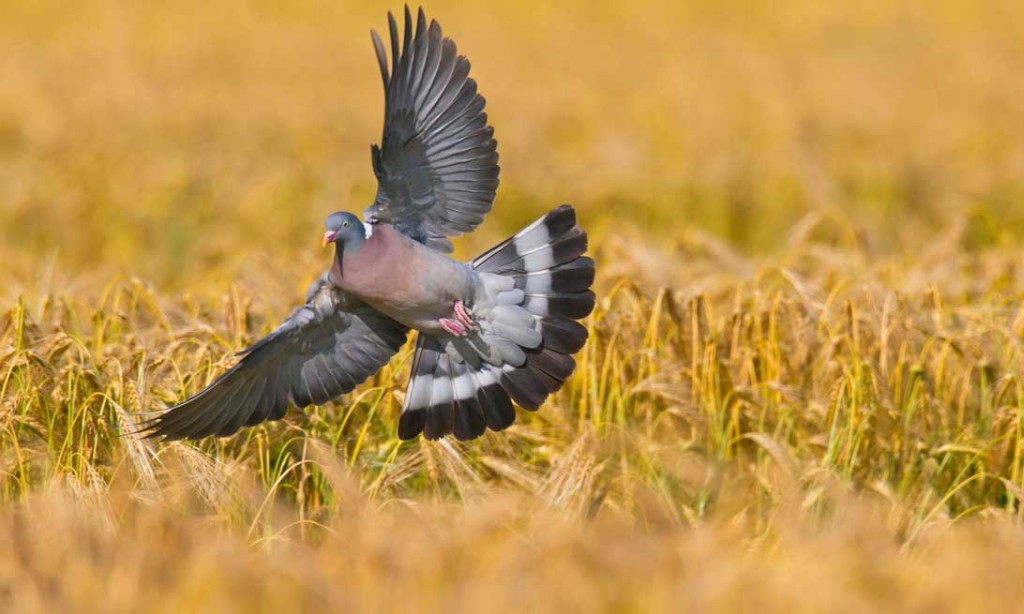 Il wood pigeon it is a monogamous species, that is, it mates with only one partner during the reproductive season. The wood pigeon's breeding season varies according to region and climatic conditions, however the mating period generally begins in spring. During the mating season, the male wood pigeon reproduces a distinctive and unique cry, which allows him to attract the attention of the female. Once mated, the pair of birds will look for a long time to build a safe and welcoming nest. Once the incubation time is over, the female will give birth to 1-2 eggs, which will be incubated by both parents for about 16-18 days.
After hatching, the young are fed with the mother's milk, a secretion produced by the glands in the wall of the parents' oesophagus. The chicks leave the nest after about 3-4 weeks, however they may remain close to their parents for some time before becoming independent. Wood pigeons may have one or two broods during the breeding season.