The hunt for Woodcock, queen of the woods and perhaps one of the most fascinating and entertaining. Intelligent and crafty, for the hunter hunting her is a real challenge to live in the company of his trusty four-legged auxiliary.
Those hunting days were unforgettable! Yes I know that every hunting day is always unforgettable for a hunter, but not only was I in the company of my best friend, but we were in the middle of Croatia, far from home, far from problems, immersed in new scenarios, which for nothing. they reminded me of Bergamo and its surroundings.
I had found the trip online and at a bargain price, Daniele had recently sold his tractor and therefore had two pennies aside and in order not to spend them all in the usual way, uselessly, we decided by mutual agreement to leave in the company of our dogs to savor "the ancient hunt", so said the slogan of the trip!
The trip was already an adventure: although I preferred the solution by sea, from Ancona to Split, Daniele absolutely wanted to make the trip by car. So we loaded up my off-road vehicle and off to the adventure! In fact, he was not completely wrong as we were able to comfortably bring all the hard-caught game to Italy. If woodcocks are clever in Italy, in Croatia they know more than the devil, but hunting was a thousand times more fun!
We stayed a week, and during those seven days we tasted the taste of three game reserves: that of Split, that of Gracac and that of Knin, all magical, wonderful places that really are not forgotten so easily. The wood is dense, fresh, fragrant, and the woodcock, the undisputed queen, dominates among chestnut trees, brooms and brambles.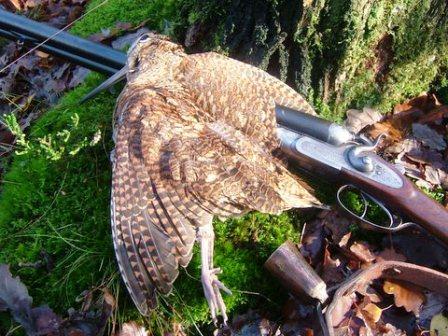 Upon our arrival we were immediately offered to take one of their dogs with us, but we had our two setters who never betrayed us, we thanked us, occupied our rooms and had a good sleep; the next day, early in the morning, a fantastic day awaited us, perhaps the most exciting of the whole week, on the other hand the news have their charm. Daniele snored all night, and I didn't get much sleep, but maybe I wouldn't have slept anyway, I was very excited and the time to leave came sooner than I imagined. We were accompanied by a guide who knew the place, and who spoke excellent Italian. We listened to all the advice and got into the fray. At the beginning of the hunting day it was flat calm, so much so that at one point I collapsed on a boulder, yawning with some emphasis. You want to see it will be a deadly bore, I told myself. It was Thor who got my attention. He is my wonderful setter, born for hunting, who has all the credentials to be considered a pointing dog in all respects. The dowry is innate to him, but obviously I had to train him for a long time, with difficulty and with constancy.
In short, while I yawned Thor slips away, slow and silent and begins to stare at a point beyond a thick bush of brambles. After a few minutes that seemed infinite to me, I thought that the stop was blank, but I still loaded the weapon, because Thor does not make mistakes easily and when he remains motionless, in a statuary stationary, with every tense muscle and with the nose that moves down and up, with the jaw that seems to imperceptibly chew the air, has found a prey. I get up, approach my obedient friend, while the adrenaline starts running through my veins. It is a sensation that we hunters know well, and we experience every time we prepare to capture the wild.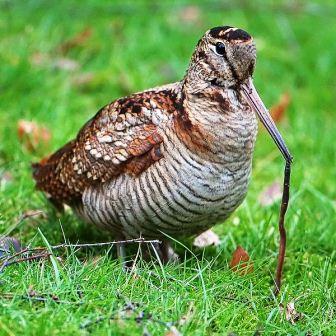 I lean imperceptibly beyond that intricate maze of brambles in the open sky and see the hunter's paradise, the queen of the woods. I don't think I've ever seen a live woodcock so close, and I don't think it will happen again. It was a great luck especially because thanks to the intuition of my dear Thor I was able to post properly and a few minutes later, I was able to witness the flight of other solitary companions. The flight was soft, elegant and grazed with millimeter precision the brambles, artists of the slalom. A hunter quickly understands what is the best time to act, and that certainly was! That day I brought home a nice game bag, I rewarded my friend, but above all I had the opportunity to admire the majestic woodcock, so closely that I thought I could touch it with my hands. It is an experience that cannot really be forgotten. Daniele did not go as well, not on the first day at least, but he did it again in the following days. Rather, if you decide to live an experience of this kind too, remember to bring your passport with you if you do not want to part with your rifle and the dog's hunting certificate with all the necessary vaccinations. The anti-rabies one is mandatory. In Croatia they were very careful and pedanticly checked our documents. Then of course it was just fun!