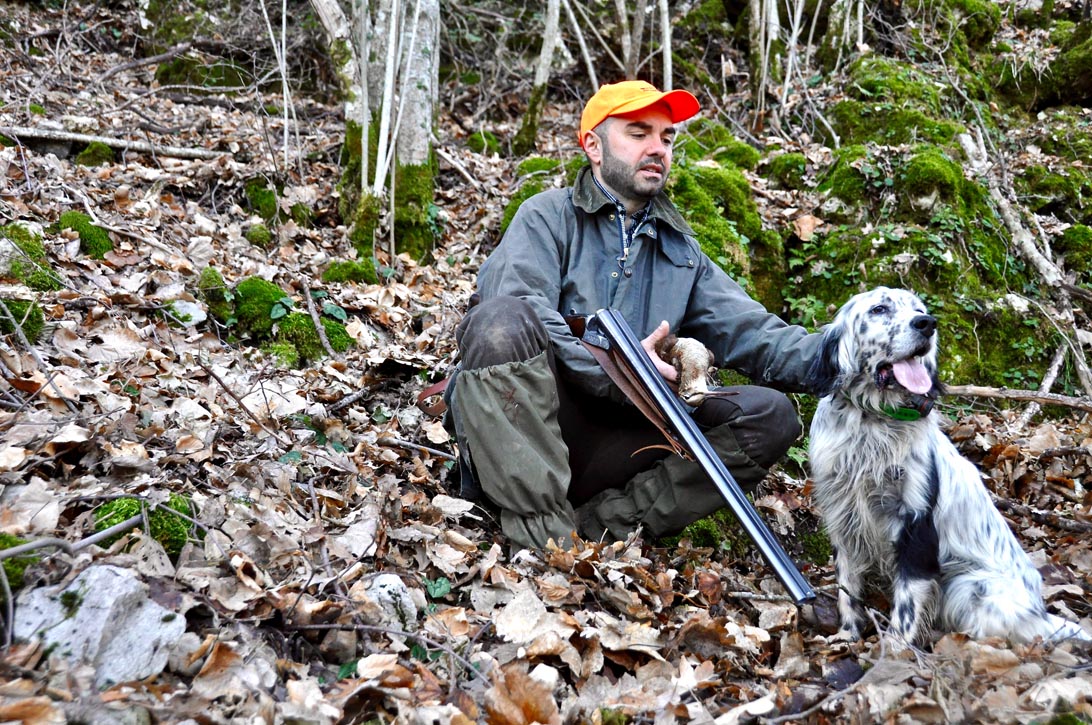 Every year for Christmas I return to Calabria to visit my parents and I always give myself a day at woodcock with my historical friends, Vittorio and Angelo. On Christmas Eve a bright sun entices us to rise to hunting in the mountains. "I sure left one up there!"Says Angelo while the sinuous hairpin bends take us beyond the altitude of 1000. A few meters after having left the car, Diana, Vittorio's setter, freezes in a short stop, which ends in nothing. We go into the woods and the beeper of Tim, Angelo's setter, invites us to join him as soon as possible. Vittorio prepares to shoot while I, mesmerized by Tim's magnificent stop, induce him to stall to allow my current weapon, a "lethal" reflex, to capture the scene. For my fault Vittorio loses the magic moment, and his lead does not reach the woodcock who flies away unscathed. We try to answer it: Vittorio sets off on the highest ridge, Angelo and I proceed under him. Another stop from Tim warns Vittorio that he fires a shot. The woodcock once again ticks it and flies over our heads. Angelo follows her with his eyes and, turning abruptly, tries two long-range shots without success.
The queen is being shamelessly wooed and the three of us, like romantic knights in love, are following in her wake, bewitched by her strategy. We set off in the direction of the flight. Tim, who precedes us, mentions a stop, but does not hold it for long: probably it has already left. More and more intrigued by the noble prey and fatigued by the difference in height, we decide to go and probe another remittance. Between the patter of our footsteps the woodcock, two sudden blows follow her as she flies into the only wall of leaves around us in this bare wood. The anger inflames Vittorio's gaze who shot again in vain but then, after a few seconds, two delicate feathers blown by the wind rekindle confidence and put fuel back into our tired legs. We walk towards the fronds that have swallowed the woodcock. We cheer on Diana but without success. After a hundred meters and more of walking Diana stops. We accelerate the pace to reach her and come next to her. The bitch breaks up and reveals the mystery to us with the return of the woodcock.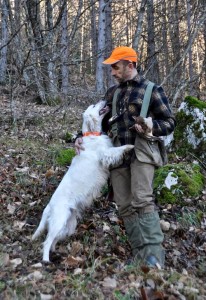 The morning is taking a nice turn and we continue to probe other remittances, unfortunately without success. From a distance we hear Tim's beeper several swings higher: the steep climb and the rush to serve the dog make us get to him literally out of breath. Tim holds a spectacular stop. Angelo prepares to shoot, but when Tim breaks the stop, nothing is seen flying. The puts he tumbles with his nose attached to the ground in a convulsive manner, making Angelo deduce that the woodcock is no longer there. As soon as Angelo lowers his guard and the rifle barrels behind him, a large woodcock flies away quickly disappearing into the only dirty and leafy spot behind us.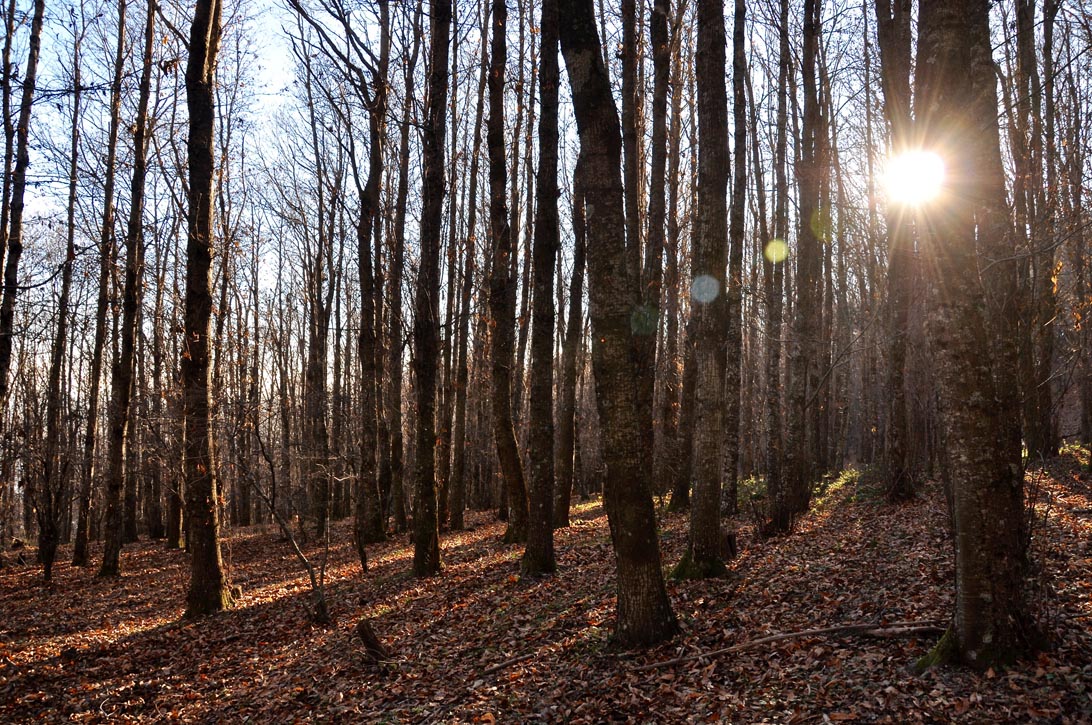 We hope to find her again, following Tim who has taken her direction. We proceed along a comfortable mule track, Angelo in front, Tim behind him and I follow. I see the dog slow down and then go to a stop. Angelo is too advanced to serve him and a woodcock flies between me and him, but my reflex certainly can't stop it! I indicate the direction of the flight and twice Angelo tries to stop it but a handful of tenths of a second always give the queen escape. We decide to give her the honor of victory once again, happy for it hunting day and above all to be able to return for a heated revenge!