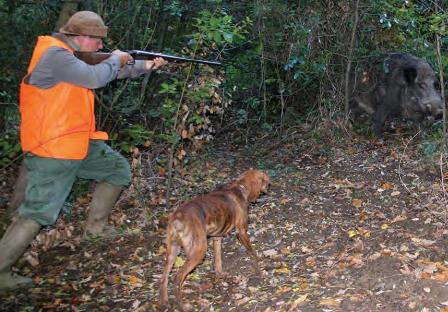 Wild boar hunting. There are over 150 teams authorized in Umbria for the new season of hunting to wild boar which starts tomorrow and ends on January 3, 2016.
This was announced by the provincial police who have set up control activities on all areas suited to avoid problems related to violations of the law or dangers for the safety of those who carry out hunting activities and of those who frequent the woods.
In addition to teams almost 300 hunters must be added who, starting this year, are authorized with a new hunting method for individual hunting. The hunting activity will be possible every Thursday, Saturday and Sunday with the batting method.
Particular attention by Palazzo Bazzani will also be dedicated to the possibility of reducing the number of animals in the area in order to mitigate the problems linked to the agricultural world and increase the levels of road safety, especially in the more peripheral streets.
(3 October 2015)
Source: PerugiaToday