The Faunistic and Agro-Environmental Studies and Research Office of Hunting Federation had announced in December 2021 the start of an experimental research project on migration of song thrush, carried out in collaboration with the State University of Milan, with the use of satellite technology. The first data of the beginning of migration of two subjects marked in Sardinia are available today in December 2021, these are two specimens baptized "Daniele" and "Onifai", which after a long period of wintering in an area of ​​the province of Nuoro, are today respectively in the vicinity of San Quirico d'Orcia in Toscana and in the area of ​​the village of Kolaric in Croatia, about 50 km from Zagreb.
The latest signs in Sardinia occurred on March 14 for the thrush "Daniele"And March 10 for the thrush"Onifai". The migration of these specimens therefore began in March forwarded and followed a north-east direction towards Tuscany and Lazio. We are now waiting for signs of displacement for the thrush baptized "Gollei" which has given signals of presence in the wintering place until March 16th, and we are confident of obtaining information also from another subject, while for two specimens the signals were insufficient.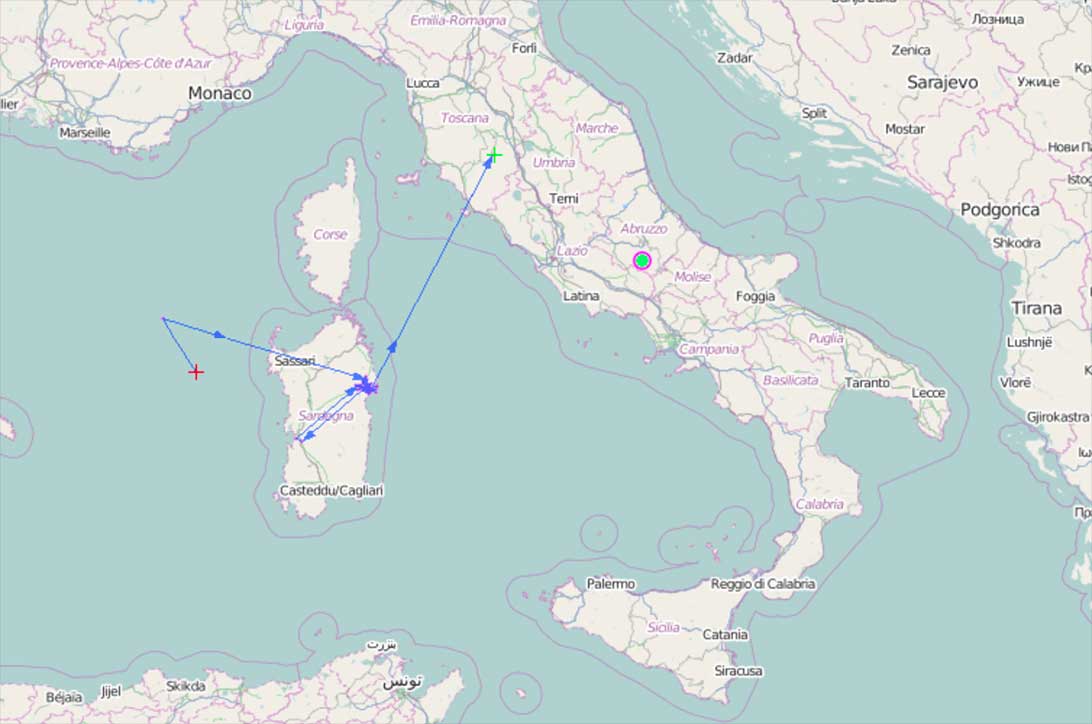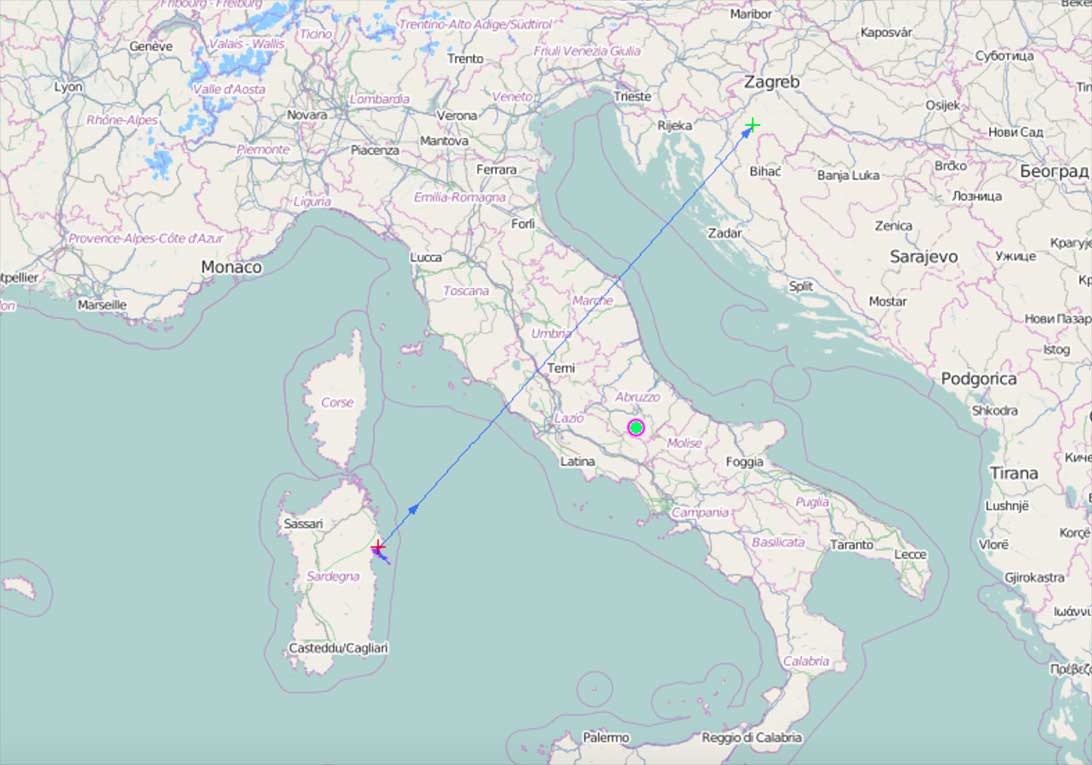 These first data confirm that the transmitters are suitable for providing information on the species, which we recall has never been studied with this technology, and for which devices of very low weight and consequently more delicate than those used on larger species are required. We postpone the overall judgment to a final evaluation, however these results allow Federcaccia to continue with the research next year, to obtain an obviously more significant sample. These data, along with other ongoing studies this year in Puglia and Liguria, will allow to obtain precise information on the migration of the species and on the starting date of this.
Faunistic and Agro-Environmental Studies and Research Office
ITALIAN HUNTING FEDERATION