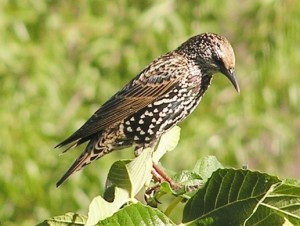 Il Cortona Wines Consortium has raised a very serious alarm concerning ungulates and starlings that are standing ruining the vineyards of this area of ​​Tuscany (we are in the province of Arezzo). He therefore decided to send a letter to Marco Remaschi, Regional Councilor for Agriculture, so that measures can be taken. The harvests are almost over and the damage is unfortunately huge. As explained by the president of the Consortium, Marco Giannoni, wild boars, roe deer and starlings are bringing the sector to its knees.
The populations of these species, in fact, are higher than what the territory can support. By the way, wild boars are doubly responsible, as in addition to spoiling and eating grapes, completely devastate the plant. The roe deer, then, usually graze the leaves and the quality of the grapes is heavily affected. To make matters worse there are also starlings to deal with.
The birds feed on the grapes and the damage can be greater than that of wild boars. The producers know that they cannot remain passive, also because in the territory there are about thirty companies with a hundred employees employed. The Consortium acknowledged that what has been done so far has been insufficient. The Tuscany Region has been asked for greater protection, with incisive and drastic solutions, the economy of an entire sector is collapsing and can no longer wait.