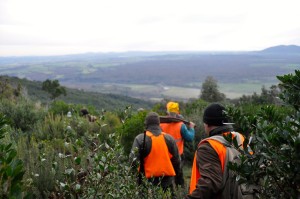 Arch Hunting revealed that he had received numerous complaints from hunters struggling with controversial decisions of theTerritorial hunting area of ​​Pistoia. Especially not like tariff increases, given that the registration fee will be doubled as regards the hunted wild boar hunt, without forgetting the costs for the use of the rest stops. In addition to the rates related to the hunt, the teams are complaining about the restrictive interpretations on the selective collection of ungulates.
In particular, it is necessary to deal with the problems of the suitable areas and the hunting association does not consider it right that economic responsibilities are discharged on those who work correctly. With regard to the rest stops, on the other hand, you have to pay 25 euros in advance for hunting roe deer or fallow deer or mouflon, while for the deer it takes 50 and even 100 to register in the turn groups.
Arci Caccia's suggestion is to set a fee to be paid in case of actual use of the service. A final clarification concerns the suspension of numerous hunters in the current hunting season. These people would not have strictly respected the regulations relating to censuses, but the recoveries of the days and the notifications of absences were ascertained.