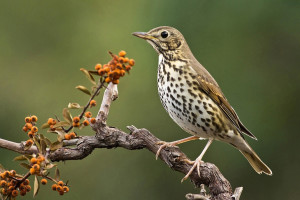 The news was highly anticipated and the update was practically in the air. At the plant ofFEIN Bird Observatory (European Foundation Il Nibbio) by Arosio the ringing of the first song thrush in post-nuptial migration (September-October-November) 2018. What bird is it? As reported by the association ANUUMigrators in its section dedicated to the migratory pass, the thrush in question is a juvenile specimen that was captured two days ago, Thursday 13 September 2018, to be precise at 6 in the morning.
The animal was also immediately ringed with identification ring number Z506491. On the basis of the provisions of the Euring Directives, the biometric measurements were taken from the subject, as occurs in these situations. Consequently, the surveys covered fat, muscle, total weight, chord, third and tarsus. Also according to the ANUU, theThis 2018 season's ringing took place on a date that can be considered normal.
The longest delay that can be remembered is 2006. Twelve years ago the song thrush was first captured in post-nuptial migration on 21 September. In 1977 and 2003, however, the thrushes were rather precocious and even captured on September 3. Among other things, there is a further peculiarity for those who are passionate about statistics. The date of 13 September for this ringing was recorded already in 2007 and 2017.