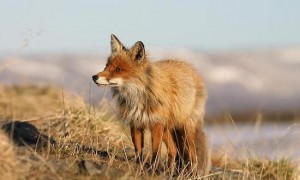 La Tuscany region has decided to contain the foxes present in the area with a plan that will last until 2018 and that provides the culling of 4 thousand specimens a year. The species is considered harmful and above all the population is in surplus, consequently this possibility has been offered to hunters, given that the animals in question have become a major problem at the ecosystem level.
The resolution of the Region clearly speaks of a density of four foxes per hectare, which means that in the autumn months the species reaches 30 thousand-40 thousand units. The hunting collection that has been allowed so far, on the other hand, does not reach 2 thousand head per year, a total too low and not very useful.
The hunting that will be allowed from now on will be the one outdoors with rifles, at night with weapons and the aid of the light from the lighthouse, that through traps and the one with the dogs that smell the prey and manage to find it in the underground shelters. Marco Remaschi, Councilor for Agriculture, has high hopes for hunters: among other things, the plan has received the green light from ISPRA (Higher Institute for Environmental Protection and Research), without forgetting the satisfaction of some local hunting associations such as Arci Caccia.