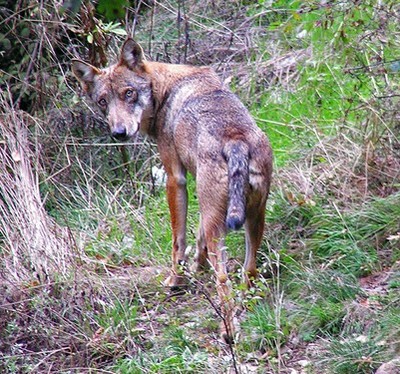 Fauna: Verona, wolf alert on the Lessinia mountains from Coldiretti, "Breeders must be protected".
On Monday in Bosco Chiesanuova he killed five calves and as many wounds. Breeders, local administrators and tour operators ask for help but the Region holds back: "We can not do anything". Wolf, wolf… No joke, the wolf alarm on the Lessinia mountains is real as well as the request for help, or rather a solution, from breeders, local administrators and tour operators.
After all, the balance of what happened on Monday at Malga Moscarda di Bosco Chiesanuova is unequivocal: five calves killed by wolves, another five seriously injured. A fact that forces the owner to withdraw the herd from the pasture a month in advance. "We have to choose whether to protect mountain farms or wolves because we are facing a very serious fact - declared Claudio Valente, president of Coldiretti at the Arena -, the presence of these predators has become unsustainable".
"The damage is not only of an economic nature, - continues Valente - because in addition to the loss of garments, it is also necessary to record the damage induced by the fright and the state of stress caused by the assaults in those who survive, with a consequent reduction in milk production and risk of miscarriages. The presence of wolves is discouraging farming activity in many areas, also putting at risk the traditional transfer of animals to the mountain pastures which, in addition to being a fundamental resource for the mountain economy, also represents a way to enhance the territory and cultural traditions that characterize it ". Hence the requests, coming from various fronts, to intervene to "move the animals" to wilder areas.
But the altolà comes from the Region. "We can't do anything about it - the councilor for hunting Daniele Stival explained to Il Corriere di Verona - this is how the Ministry of Forestry Policies and Ispra, the Higher Institute for Environmental Protection and Research, have established. In short, the State, which is the "owner" of these animals ". And according to Stival, the eventual exit from the Wolfalps project, as proposed by some local administrators, would certainly not help: "The wolves would remain anyway, the compensation and the means of defense against animals would be lost. Perhaps we must take into consideration - concludes Stival - not to leave the herds abandoned in the open ".
(28 August 2014)
Source: VeronaSera