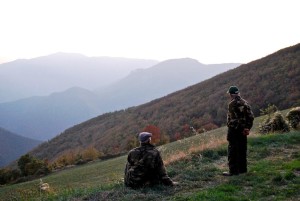 The president of the regional section of Marche di Arch Hunting, Sauro Marinozzi, sent to the president of Federcaccia Marche to ask to investigate a need that increasingly concerns this region. We are talking about the launch of a work table that allows for the creation of a federation of hunting associations in the Marche region. The first reference would be precisely the Italian Federation of Hunting, Arci Caccia, ANUUMigratoristi and Enalcaccia: at the same time, however, there would be no prejudice with regard to other entities interested in being part of the federation as they share the same need.
Federcaccia was invited to promote the venue for discussion as the largest association in Italy. Marinozzi believes that the decision can be taken even more quickly taking into account the changes to be made to the regional law, without forgetting the other problems are opening up in the world of hunting.
Arci Caccia Marche concluded its official note with this statement: "Self-referentiality must be overcome and a role in society must be recovered in order not to be subordinates and losers even in institutional settings".