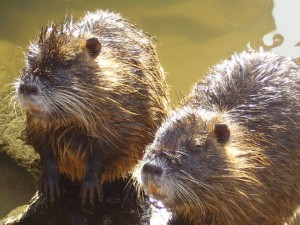 The problem of nourish it is very topical and urgent in many parts of Italy. This is the case, for example, of Padova, so much so that the local section of the Coldiretti today released a press release to update the situation. The agricultural association said it was willing to carry out an inspection to see for yourself how uncontrolled the proliferation of these rodents is. It is a proposal-provocation, as the associates would like to accompany the judges of the Veneto Regional Administrative Court, who in recent days have given the right to environmentalists, rejecting in fact the resolution approved by Municipality of Due Carrare. According to the president of Coldiretti Padova, Frederick Miotto, the measure we are talking about is very useful because it allows us to combat the phenomenon and tackle what is "an emergency that has now gotten out of hand".
By the way, the Adige Euganeo Reclamation Consortium confirmed that otters are a serious and tangible threat to the rivers in the area, given that tunnels tend to weaken the seal, especially when dealing with the rains of the spring months. Furthermore, we must not forget damage caused to fields, such as holes that can suddenly open in the ground (when the tunnels dug by the animals begin to give way), not to mention agricultural crops.
Miotto therefore confirmed its availability, a sort of "picnic" that will open the eyes of environmentalists and judges: Coldiretti fears above all that one day there may be an embankment route, the one that could be the direct consequence of an unsolved problem. The association also recalled what the law provides in detail. In practice, the killing of otters can be carried out by hunters, respecting the land assigned to them for the hunting sampling and on the days and times allowed by the calendar.
Farmers can still cull rodents, but they must be in possession of the firearms license and they must not cross the perimeter of the farm they own or run. The capture with the so-called trap-cages is allowed all year round, an activity carried out by authorized subjects, by the Civil Protection staff, by the Reclamation Consortia and by the farmers themselves.. On the other hand, poisons and rodenticides are prohibited. Coldiretti Padua's note concludes with the underlining that the uncontrolled proliferation of wildlife (wild boars, magpies and other animals) presents many other problems, therefore it is necessary to intervene to protect companies and safeguard the territory and the ecosystem.